Report was send successfully
2022 Trophy Hunting in South Africa - 7 x game species, 10 x nights, full board
Kudu, Hartebeest, Streifengnu, Weissschwanzgnu, Zebra, Eland, Wasserbock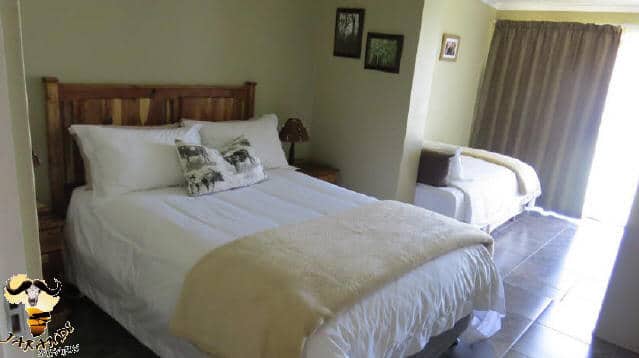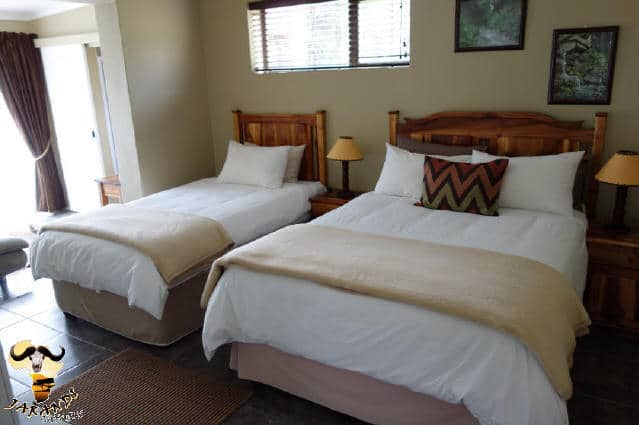 2022 Trophy Hunting in South Africa - 7 x game species, 10 x nights, full board
Location: Port Elizabeth, South Africa
Hunting time: 01. August - 31. December
Description:The own hunting ground covers 10.000 acres in the malaria free Eastern Cape Province near the beach metropolis of Port Elizabeth (airport). We give up 1 x hunter or 1 x female hunter the possibility for 1 :1 trophy hunting: 1 x Cape Kudu 1 x Red Hartebeest 1 ..more offer details
Other users also looked at the following:
Offer description
The own hunting ground covers 10.000 acres in the malaria free Eastern Cape Province near the beach metropolis of Port Elizabeth (airport).
We give up 1 x hunter or 1 x female hunter the possibility for 1 :1 trophy hunting:
1 x Cape Kudu
1 x Red Hartebeest
1 x Blue wildebeest
1 x Black wildebeest
1 x Burchell's Zebra
1 x Eland (Cape Eland)
1 x Waterbuck (Waterbock)
It is a stalking hunt, not a shooting from a vehicle or in the night. The meat remains the property of the farm.
Non-hunters & children are welcome at any time with a surcharge to be agreed. We are available all year round (24/7/365) for up to four people per visit.

The listed price includes the following:
The hunting period is to be chosen until 31 December 2022.
9 x hunting days (1x1) & 10 x overnight stays for 1 x hunter or huntress, incl. meals & drinks
Transfer between airport / hotel in Port Elizabeth and the hunting farm
PH / Hunting guide and hunting license
Services from Tracker & Skinner
Rough preparation & transport of the trophies to the local taxidermist in Port Elizabeth

The listed price does not include:
additional guests & possible shooting of other game
Extension of the possible stay on the hunting farm
Completion & shipment of the trophies to the country of destination
Rented weapons & ammunition
Tips
all flights & accommodation costs outside the hunting farm
Territory information
Territory size: 4.000 Hectare
Area: Flat, Hilly, Grassland, Bush/Scrubland, Forest
Languages: English, German
Hunting methods: High seat, Stalking
Additional information: > Das Revier dieser Jagd ist eine 4000 ha große Farm 150 km nördlich von Port Elizabeth. > The venue of this hunt is a 10.000 acres farm 195 miles north of Port Elizabeth.
The package deal includes
Included in the price: 1 animal(s)
Included in the price: 1 animal(s)
Included in the price: 1 animal(s)
Included in the price: 1 animal(s)
Included in the price: 1 animal(s)
Included in the price: 1 animal(s)
Included in the price: 1 animal(s)
Travel date
0 chosen hunting day(s)
0 additional travel day(s)
Sum: 0 days with 0 overnights
Your selected travel date
-
31.12.2023
(Departure day)
Daily rate and accommodation
Facilities: Internet, Restaurant, Bar, Safety deposit box, Private bathroom, Laundry service, Full board
More information:
Guidance:
1 : 1
This offer applies for: 1 hunter(s)
Other costs:
instead of:

€

,-

Total price:
€
,-
Transfer:
Nearest Airport: Port Elizabeth
Distance to airport: 150 km
Pick up service: Yes Fees: -
Nearest railway station: -
Distance to railway station: -
Pick up service: - Fees: -
Trophy treatment:
> Rohpräparation & Transport der Trophäen zum örtlichen Präparator in Port Elizabeth
> Rough preparation & transport of the trophies to the local taxidermist in Port Elizabeth
Missed shot:
0 % of the estimated trophy price
Payment:
Deposit: 50 % of the total price
Final payment: On site
Wounding:
100 % of the estimated trophy price
Gilt als erlegt / Is considered bagged
Cancellation:
Deposits are non-refundable but can be transferred to an other hunting trip / hunter
Included in the offer:
Accommodation
Full board
Hunting licence
Guidance
Transportation from/to airport/railway station
NOT included in the offer:
Alcoholic drinks
Gun rental
Ammunition
Trophy treatment
Taxidermist
Trophy export
Tips
Accommodation before and after hunt
Activities, other than hunting
Other users also looked at the following: