Report was send successfully
Black Bear Hunt in BC Canada Spring 2024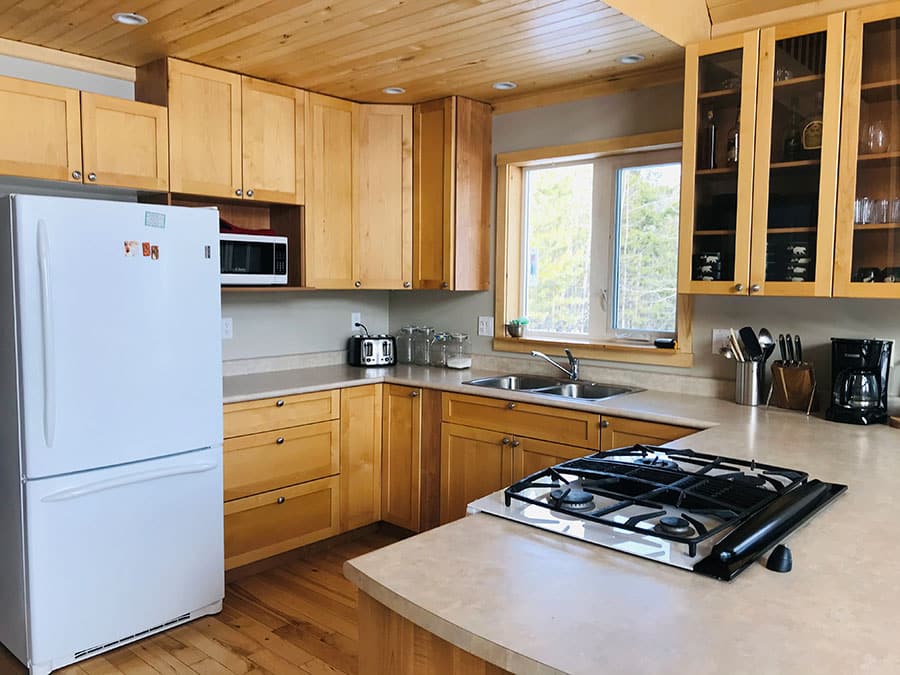 Black Bear Hunt in BC Canada Spring 2024
Location: Prince George, Britisch-Kolumbien, Canada
Hunting time: 09. May - 05. June
Description:NOTE: Licenses and launch tags are billed in Canadian Dollars, so the flat rate may vary slightly. When booking, the final price will be compared with the current exchange rate and announced! The focal point for hunting black bears in Canada (British Columbia) is undoubtedly Vancouver Island. This ..more offer details
Other users also looked at the following:
Offer description
Schwarzbärenjagd in BC Kanada Frühling 2024
HINWEIS: Lizenzen und Abschuss-Tags werden in Canadian Dollar abgerechnet, wodurch der Pauschalpreis geringfügig schwanken kann. Bei Buchung wird der finale Preis mit dem aktuellen Währungskurs abgeglichen und bekanntgegeben!

Der Schwerpunkt für die Jagd auf Schwarzbären in Kanada (British Columbia) ist ohne Zweifel auf Vancouver Island. Diese Gegend Kanadas beheimatet die größte
Schwarzbär Population weltweit. Das Jagdgebiet unseres Partners umfasst 3000 Quadratmeilen, das sind rd. 780.000 Hektar
Die Flora und Fauna ist wirklich überwältigend. Abseits der Wege begegnet man Weißwedel- und Maultierhirschen aber auch Elche, Schwarzbären und Pumas
ziehen dort ihre Fährten. Im Frühjahr kommen die Schwarzbären und Pumas und ziehen dort ihre Fährten.
Die Schwarzbären kommen aus Ihren Winterquartieren und suchen das frische Grün und an den schroffen Küsten die eiweißreichen Meerestiere. Im Herbst, zur Lachszugzeit, finden sich die zahlreichen Schwarzbären an den Flüssen ein und fressen sich an den Lachsen ihr Winterfeist an.

Das Zusammenspiel aus Schlägen, Espenhängen und fruchtbarem Ackerland macht diese Region zu einem Bärenparadies mit der höchsten Population Nordamerikas - es ist nicht ungewöhnlich, während einer unserer Jagden 10-12 Bären pro Abend zu sehen.

Da viele jagdlich attraktive Gebiete nur sehr schwer oder gar nicht zu erreichen sind, werden diese mit großen Booten angefahren. Dies erlaubt eine hohe Flexibilität.
Es gibt zwei große Camps mit festen, geheizten Gebäuden, schon sehr luxuriös für die Kanadische Wildnis ausgestattet.
Je nach dem welches Jagdgebiet den größten Jagderfolg verspricht, werden aber auch Quad-Bikes genutzt, um auf dem Landweg in die Jagdgebiete vorzudringen. Wenn Schwarzbären in Anblick kommen, werden diese angepirscht.

Trophäenstärke:
Die Schwarzbären sind in etwa zwischen 6,5 und 7,5 Fuß, es werden aber auch regelmäßig stärkere Bären erlegt.

Ergänzende Informationen:
Führung 1:2 oder 1:1 (gegen Aufpreis)
Bis zu 6 Gäste in einem Camp möglich
Pro Jäger ist ein 2ter Bär möglich - 1500 US$ Trophäengebühr
Verfügbare Daten: 9. bis 15. Mai, 15. bis 21. Mai, 22. bis 28. Mai, 29. Mai bis 5. Juni
Dauer: 7 Tage, beinhaltet An- und Abreisetag

Ocean–fishing Charters in Prince Rupert:
Wir freuen uns, Ihnen mitteilen zu können, dass wir jetzt auch Buchungen für Tagescharter ab Prince Rupert BC für Hochseeangeln im späten Frühjahr/Sommer entgegennehmen.
Egal, ob Sie Ihrem Frühlings-Schwarzbären-Abenteuer ein paar zusätzliche Angeltage hinzufügen oder einen Tagescharter aus unseren wunderschönen Gewässern an der Nordküste von British Columbia unternehmen möchten. Genießen Sie unser 27-Fuß-Fischerboot "Hewescraft Alaskan" mit beheizter Kabine, vollständig freistehendem Waschraum und großem Angeldeck. Das Boot ist äußerst komfortabel und ideal für Gruppen von bis zu 5 Personen. 1.470 US$ pro Tag für die gesamte Gruppe
NOTE: Licenses and launch tags are billed in Canadian Dollars, so the flat rate may vary slightly. When booking, the final price will be compared with the current exchange rate and announced!

The focal point for hunting black bears in Canada (British Columbia) is undoubtedly Vancouver Island. This area of Canada is home to the largest
Black bear population worldwide. Our partner's hunting area covers 3000 square miles, which is approximately 780,000 hectares
The flora and fauna is really overwhelming. Off the trails you will encounter white-tailed and mule deer, as well as moose, black bears and cougars
trace their tracks there. In the spring, the black bears and cougars come and leave their tracks there.
The black bears come out of their winter quarters and look for the fresh green and the protein-rich sea creatures on the rugged coasts. In autumn, when the salmon migrate, the numerous black bears gather on the rivers and feast on the salmon for their winter feast.

The combination of ranges, aspen slopes and fertile farmland makes this region a bear paradise with the highest population in North America - it is not uncommon to see 10-12 bears per evening during one of our hunts.

Since many areas that are attractive for hunting are very difficult or impossible to reach, they are approached with large boats. This allows a high degree of flexibility.
There are two large camps with solid, heated buildings already very luxuriously equipped for the Canadian wilderness.
Depending on which hunting area promises the greatest hunting success, quad bikes are also used to penetrate the hunting areas by land. If black bears are sighted, they will be stalked.

Trophy Strength:
Black bears range in length from around 6.5 to 7.5 feet, but larger bears are regularly taken.

Additional information:
Guided tour 1:2 or 1:1 (surcharge)
Up to 6 guests in one camp possible
A 2nd bear is possible per hunter - 1500 US$ trophy fee
Available dates: May 9-15, May 15-21, May 22-28, May 29-June 5
Duration: 7 days, includes arrival and departure day

Ocean fishing charters in Prince Rupert:
We are pleased to announce that we are now accepting bookings for late spring/summer deep sea fishing day charters from Prince Rupert BC.
Whether you want to add a few extra days of fishing to your spring black bear adventure or take a day charter out of our beautiful waters on British Columbia's North Shore. Enjoy our 27 foot Hewescraft Alaskan fishing boat with heated cabin, fully detached washroom and large fishing deck. The boat is extremely comfortable and ideal for groups of up to 5 people. US$1,470 per day for the entire group
Territory information
Territory size: 780.000 Hectare
Type of territory: Free range
Area: Mountains, Grassland, River meadow, Hilly, Steppe, Forest
Languages: English, German
Hunting methods: Stalking
The package deal includes
Included in the price: 1 animal(s)
Travel date
0 chosen hunting day(s)
0 additional travel day(s)
Sum: 0 days with 0 overnights
Your selected travel date
-
05.06.2024
(Departure day)
Daily rate and accommodation
Facilities: Common bathroom, Full board
More information: Es besteht die Möglichkeit auf Unterbringung in 2 Camps - beide jeweils mit großen, beheizten Jagdhäusern
Guidance:
2 : 1
This offer applies for: 1 hunter(s)
Other costs:
instead of:

€*

,-

Total price:
€*
,-
* This price was calculated with an online exchange rate. The billing will be in $.
Transfer:
Nearest Airport: Vancouver
Distance to airport: 230 km
Pick up service: - Fees: -
Nearest railway station: -
Distance to railway station: -
Pick up service: - Fees: -
Missed shot:
0 % of the estimated trophy price
keine Verrechnung von Fehlschüssen
Payment:
Deposit: 50 % of the total price
Final payment: 90 days before the trip
Wounding:
100 % of the estimated trophy price
Angeschweißt gilt als erlegt
Cancellation:
61 Tage vor Reiseantritt: 20% Stornogebühr, 60-31 Tage: 50%, 30-11 Tage: 75%, ab 10 Tage: 95%
Included in the offer:
Accommodation
Meals
Tee / Coffee
Beverages
Service fee
Hunting licence
Guidance
All local taxes and service charges
Transportation in territory
NOT included in the offer:
Alcoholic drinks
Gun rental
Ammunition
Trophy treatment
Taxidermist
Trophy export
Tips
Other users also looked at the following: