Report was send successfully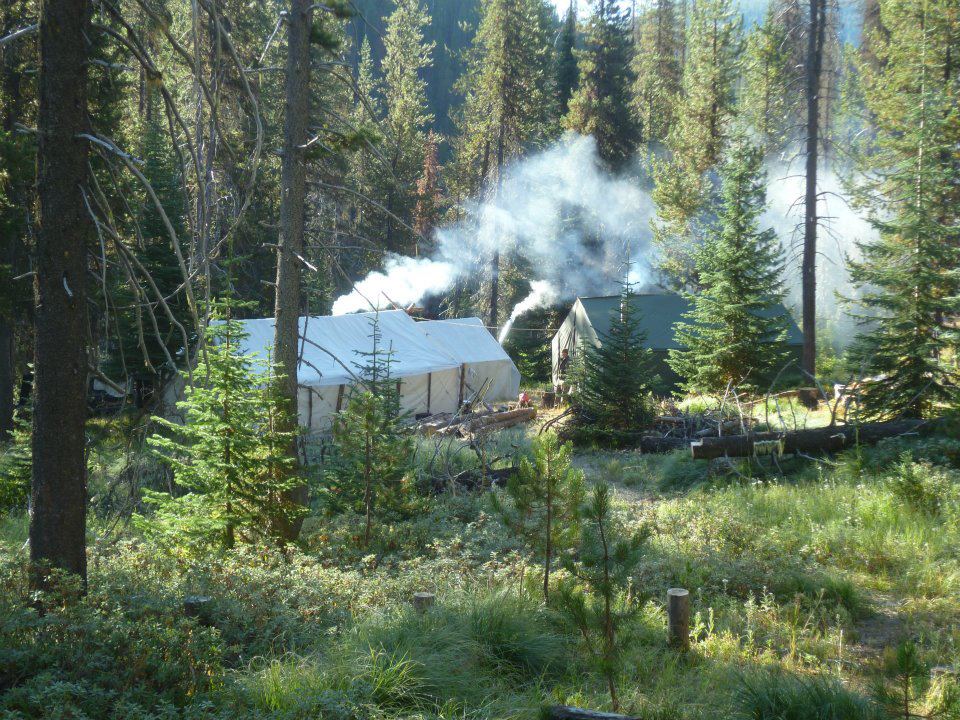 Black Bear hunt in Fall
Location: Idaho, United States of America
Hunting time: 30. August - 31. October
Description:"I do not hunt for the joy of killing but for the joy of living, and the inexpressible pleasure of mingling my life however briefly, with that of a wild creature that I respect, admire and value." -Anonymous Any hunt that you book with an outfitter, it seems like ..more offer details
Other users also looked at the following:
Offer description
"I do not hunt for the joy of killing but for the joy of living, and the inexpressible pleasure of mingling my life however briefly, with that of a wild creature that I respect, admire and value."
-Anonymous
Any hunt that you book with an outfitter, it seems like it is never long enough. It's the memories you take home with you that make it not only last a lifetime but generations. We want to give you memories that you can take and pass down for generations to come. To do so, you will be hunting in some of the most pristine area that Idaho has to offer. Vast mountains covered by healthy forests, streams, and rivers, that provide a home for such amazing creatures. Our area consists of 167sq miles, and absolutely no roads that go through it! Everything is done by foot and horseback.
There are two airports. One is the Spokane International Airport which is 171 miles away from the camp, and the other is the Missoula International Airport which is 105 miles away from camp.
In fall there is also a season for Bear Hunts. The bears in our area are 50% color phase and with the population of bears in great condition every year in Idaho means your chance of harvesting a bear is EXCELLENT! We are also proud to be able to say that for the past three years running, our bear harvest rate is better than it ever has been!
WHAT TO EXPECT: This is a 5 day trip. If you are able to get to camp at a decent time, you will hunt your first day! Then hunt the next 3 days, and leave on your 5th day. All meals are included. We ask that you bring your personal gear, bed roll, and choice of rifle or bow (A more detailed list will be given upon booking). All our hunting is done over bait, the majority of them are in tree stands, while we do have a couple ground blinds. We like to call this hunt our 'gentleman's' hunt, because its more relaxed than any of our other hunts. The day typically starts with a nice home cooked breakfast, while our guides go and check baits/cameras. The bears usually don't hit the baits till late in the afternoon, and our hunters will be in their treestands/ground blinds no later than 3pm.
Territory information
Territory size: 43.253 Hectare
The package deal includes
Included in the price: 1 animal(s)
Travel date
0 chosen hunting day(s)
0 additional travel day(s)
Sum: 0 days with 0 overnights
Your selected travel date
-
31.10.2023
(Departure day)
Daily rate and accommodation
Facilities:
More information:
Guidance:
2 : 1
This offer applies for: 1 hunter(s)
Other costs:
Transport to/from Airport
€ 234,-
instead of:

€*

,-

Total price:
€*
,-
* This price was calculated with an online exchange rate. The billing will be in $.
Transfer:
Nearest Airport: Spokane International airport
Distance to airport: -
Pick up service: Yes Fees: 250 $
Nearest railway station: -
Distance to railway station: -
Pick up service: - Fees: -
Missed shot:
0 % of the estimated trophy price
Payment:
Deposit: 50 % of the total price
Final payment: All trips require a 50% deposit upon booking. Balance is due 60 days before your scheduled arrival. Deposits are non-refundable.
Wounding:
100 % of the estimated trophy price
Wounded animal is considered as harvested.
Cancellation:
Non refundable. If hunt is cancelled due to unforeseen circumstances, outfitter may agree to use it to a hunt the next year.
Included in the offer:
Accommodation
Meals
Beverages
Hunting licence
Guidance
Transportation in territory
Accommodation before and after hunt
NOT included in the offer:
Gun rental
Ammunition
Taxidermist
Trophy export
All local taxes and service charges
Insurance
Tips
Other users also looked at the following: