Report was send successfully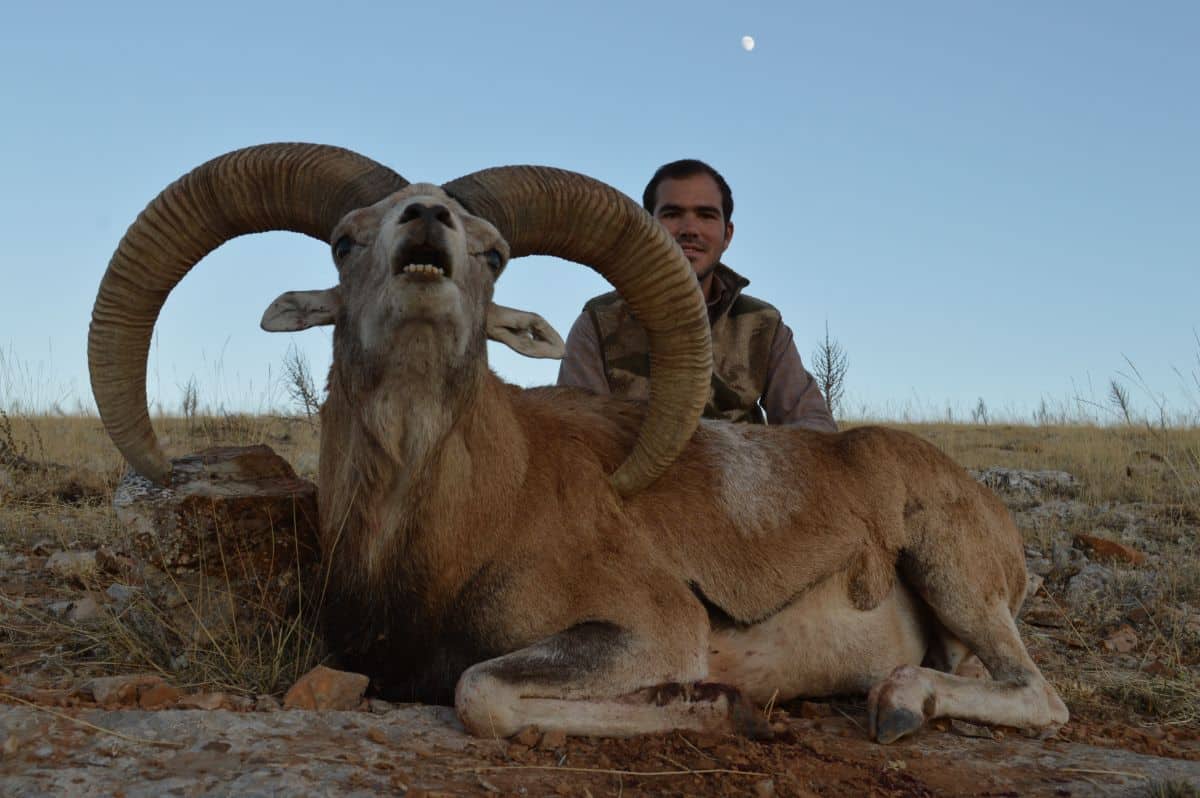 Hunting Konya Sheep
Location: Konya, Turkey
Hunting time: 01. October - 31. January
Description:Native to Turkey, the Konya sheep is perhaps the most valuable and rare sheep in the world. They only organize a few hunts a year as licenses are very limited. The Bozdag Mountains are the only place where this species can be hunted, as this is the last retreat ..more offer details
Other users also looked at the following:
Offer description
Jagd auf Konya Schaf
Das Konya Schaf ist in der Türkei heimisch und vielleicht das wertvollste und seltenste Schaf der Welt.
Sie organisieren nur wenige Jagden pro Jahr, da die Lizenzen sehr begrenzt sind. Die Bozdager Berge sind der einzige Ort, an dem diese Art bejagt werden kann, da dies der letzte Rückzugsort dieser seltenen Tiere ist. Das Jagdgebiet liegt auf ca. 1800 – 2000 Meter und ist von Konya mit einer kurzen Autofahrt von 45 Minuten gut erreichbar

Abschusspreis inklusive:
- Transfer von und zum Flughafen, Transport während der Jagd (einschließlich
Geländewagen
- Unterkunft während der Jagd – (Stadthotel oder Jagdhaus)
- Trophäengebühr der gebuchten Jagd, englischsprachiger Dolmetscher
- Professionelle Jagdführung während der Jagd
- Alle Mahlzeiten, Soft Drinks, lokales Bier und lokaler Wein während der Jagd
Jagdlizenz, Trophäenvorpräparation (Auskochen der Trophäen)


Native to Turkey, the Konya sheep is perhaps the most valuable and rare sheep in the world.
They only organize a few hunts a year as licenses are very limited. The Bozdag Mountains are the only place where this species can be hunted, as this is the last retreat of these rare animals. The hunting area is at about 1800 - 2000 meters and is easily accessible from Konya with a short drive of 45 minutes

Shooting price including:
- Transfer from and to the airport, transport during the hunt (including
SUV
- Accommodation during the hunt – (town hotel or hunting lodge)
- Trophy fee of booked hunt, English speaking interpreter
- Professional hunting guidance during the hunt
- All meals, soft drinks, local beer and local wine during the hunt
Hunting license, trophy preparation (boiling of trophies)


Territory information
Territory size: 100.000 Hectare
Type of territory: Free range
Area: Mountains
Languages: English, German
Hunting methods: Stalking
Trophy fee
Shooting fees total:
€
,-
Travel date
0 chosen hunting day(s)
0 additional travel day(s)
Sum: 0 days with 0 overnights
Your selected travel date
-
31.01.2024
(Departure day)
Daily rate and accommodation
Facilities: Private bathroom, Full board
More information:
Guidance:
1 : 1
Daily rate hunters:
Daily rate non hunting person(s):
Daily rates total for HUNTING DAY(S): € ,-
Other costs:
Organisationsgebühr Jäger
€ 188,-
Administrative Regierungsgebühr
€ 516,-
Organisationsgebühr Begleitperson
€ 94,-
instead of:

€*

,-

Total price:
€*
,-
* This price was calculated with an online exchange rate. The billing will be in $.
Transfer:
Nearest Airport: Erzurum
Distance to airport: -
Pick up service: - Fees: -
Nearest railway station: -
Distance to railway station: -
Pick up service: - Fees: -
Missed shot:
0 % of the estimated trophy price
Payment:
Deposit: 50 % of the total price
Final payment: 90 days before the trip
Wounding:
100 % of the estimated trophy price
Cancellation:
>6M vor Reisebeginn: 50% rückerstattet, <6M vor Reisebeginn: 0%
Included in the offer:
Accommodation
Meals
Half board
Full board
Breakfast
Lunch
Dinner
Snacks
Tee / Coffee
Beverages
Alcoholic drinks
Hunting licence
Guidance
Trophy measurement
Transportation in territory
Transportation from/to airport/railway station
NOT included in the offer:
Search with bloodhound
Loaders
Taxidermist
Trophy export
All local taxes and service charges
Tourism tax
Insurance
Tips
Accommodation before and after hunt
Vension
Other users also looked at the following: