Report was send successfully
Individualhunting on Ondombo
Strauss, Zebra, Brauner-blessbock, Dik-dik-antilope, Eland, Gepard, Hartebeest, Hyaene, Impala, Kudu, Oryx, Schakal, Springbock, Steinboeckchen, Streifengnu, Warzenschwein, Wasserbock, Weissschwanzgnu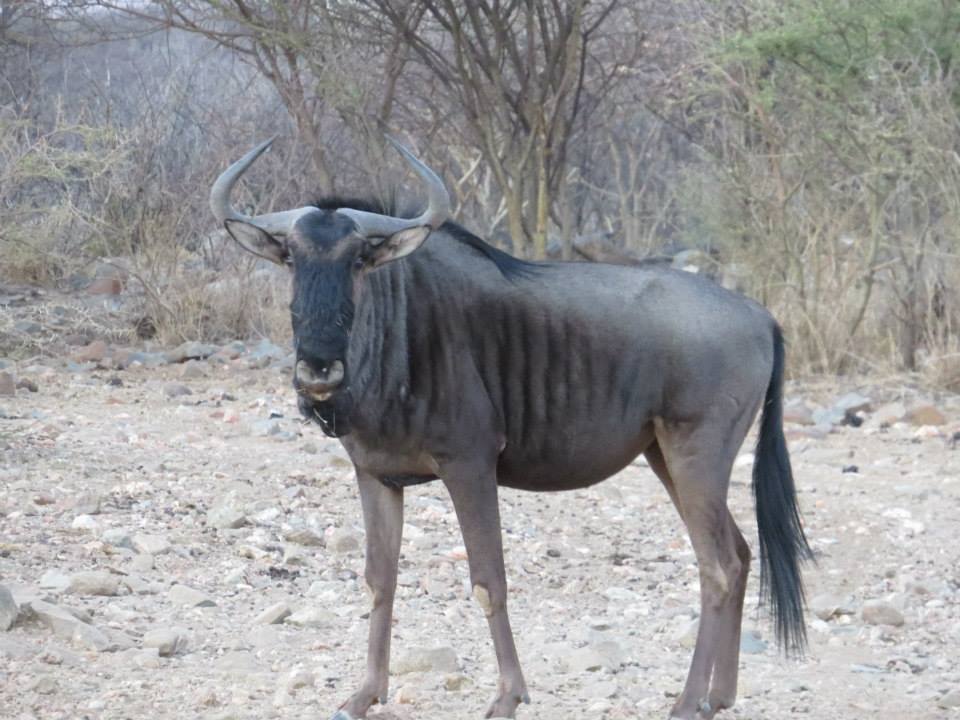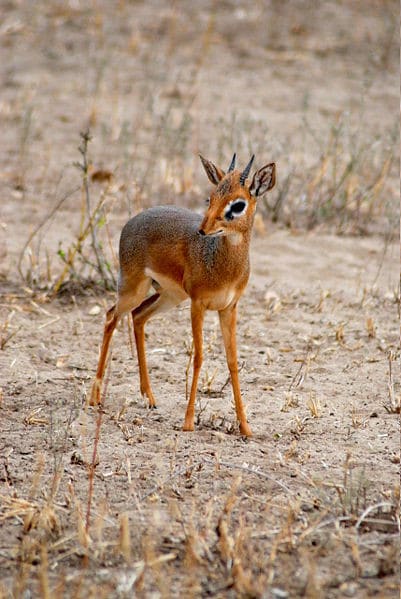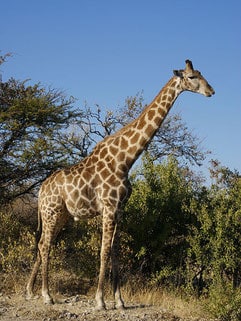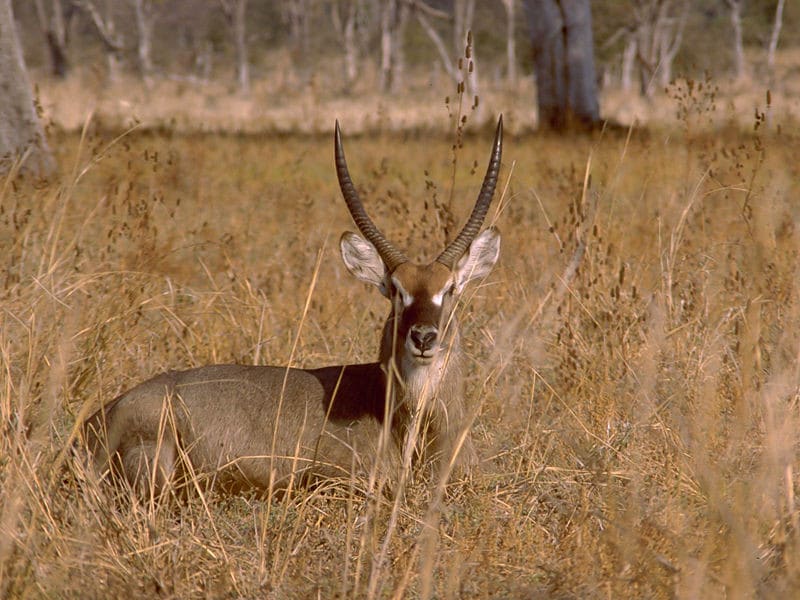 Individualhunting on Ondombo
Location: Ondombo Farm, Namibia
Hunting time: 01. February - 30. November
Description:Since 1963 the farm Ondombo is family-owned. Meanwhile the farm is managed by the third generation, Sylvia and Karsten Friedensdorf. Originally the hole area was planed to be only a cattle farm, but already 1978 the hunting operation began by registering our huntingfarm. 2002 we extend our supply with ..more offer details
Other users also looked at the following:
Offer description
Individualjagd Ondombo
Jetzt noch vorsichtig einen Schritt; und der Moment für den man stunden- oder tagelang gearbeitet hat, ist zum Greifen nah. Schnell noch den Ast zur Seite und jetzt das Gewehr langsam in die Schulter ziehen. Der Schweiß brennt in den zahlreichen Dornenkratzern "Noch einmal tief durchatmen" das Stück steht frei, der Schuss bricht. Das ist Afrika! Es ist mit nichts zu vergleichen, es wird Sie nie wieder loslassen!

Unser Jagdgebiet beträgt 12.500 ha, gejagt werden kann auf 500.000 ha Konzessionsgebiet, so stehen Ihnen alle Möglichkeiten offen. Man jagt mit dem Herzen, erleben Sie eine Jagd die ihresgleichen sucht, genießen Sie Afrika pur.

Dornbuschsavanne und offene Graslandschaft wechseln sich mit bewaldeten Hügeln und Bergen ab. Über staubige Böden, sandige Reviere und Felsen führen die Fährten zahlreicher verschiedener Wildarten. Ob Oryx, Kudu, Springbock, Impala oder Gnu, hier kreuzt alles Ihre Wege. Nutzen Sie Ihre Chancen, ein einmaliges Abenteuer wartet!
Egal ob auf der Pirsch oder dem Ansitz, das afrikanische Wild ist immer eine Herausforderung. Meist fahren wir mit dem Jagdwagen raus und pirschen gesichtetes Wild an, inwieweit es eine kurze oder lange Pirsch wird, hängt ganz von Ihnen und Ihrem Geschick ab.

Im Jagdgebiet gibt es zahlreiche natürliche oder von uns angelegte Wasserstellen und Salzlecken die den Ansitz zu einem Erlebnis machen. Gute Chancen zur Wildbeobachtung und natürlich auch für eine erfolgreiche Jagd sind gegeben.
Since 1963 the farm Ondombo is family-owned. Meanwhile the farm is managed by the third generation, Sylvia and Karsten Friedensdorf. Originally the hole area was planed to be only a cattle farm, but already 1978 the hunting operation began by registering our huntingfarm. 2002 we extend our supply with a new Camping- and Caravan site, a bed and breakfast and a guestfarm.

Our farm area, which is about 270 km north of Windhoek, is located between Omaruru and Otjiwarongo in a lovely location and offers you a perfect starting point for trips to the attractions of our country. The farm is located at an altitude of 1.544 meters above sea level and covers an area of 12.500 ha. The landscape consists mainly of thorn bush savannah, which is interrupted by small mountains, granit domes and dry rivers. Therefore our farm is the perfect place to experiene the exceptional diversity of namibia. By clearing the scrub we have been able to rebuild the typical namibian woodland.

Our membership in the Kalkfeld Conservansy offers our hunters the opportunity to hunt on a territory of about 500.000 ha.
Territory information
Territory size: 12.500 Hectare
Type of territory: Fenced
Languages: English, German
Hunting methods: High seat, Stalking, Bow hunt, Muzzle-loader
Trophy fee
Oryx
All, exept trophy game
Shooting fees total:
€
,-
Travel date
0 chosen hunting day(s)
0 additional travel day(s)
Sum: 0 days with 0 overnights
Your selected travel date
-
30.11.2023
(Departure day)
Daily rate and accommodation
Facilities: TV, Sauna, Private bathroom, Laundry service, Full board
More information: Seien Sie Gast auf unserer reizvollen Farm, genießen Sie das traumhafte Flair "Namibias". Es erwarten Sie: ein gemütliches Farmhaus mit separat gelegenen und komfortabel eingerichteten Gästezimmern, Schwimmbad, Whirlpool, Sauna, Grillplatz sowie eine gemütliche Jagdhütte, in der die Mahlzeiten eingenommen werden.



Bonni unser Koch, sorgt für Ihr kulinarisches Wohlbefinden mit landestypischen Wildspezialitäten und frischem Gemüse und Salaten, zum Teil aus eigenem Anbau. Essenswunsch? Kein Problem, gerne bereiten wir speziell für Sie etwas zu.

Eine gemütliche und familiäre Atmosphäre ist auf unserer Gästefarm garantiert!
Guidance:
1 : 1
Daily rate hunters:
Daily rate non hunting person(s):
Daily rates total for HUNTING DAY(S): € ,-
Other costs:
instead of:

€

,-

Total price:
€
,-
Transfer:
Nearest Airport: Windhoek
Distance to airport: 270 km
Pick up service: Yes Fees: -
Nearest railway station: -
Distance to railway station: -
Pick up service: - Fees: -
Missed shot:
0 % of the estimated trophy price
Payment:
Deposit: 50 % of the total price
Final payment: On site
Wounding:
100 % of the estimated trophy price
Cancellation:
Deposits are non-refundable
Included in the offer:
Accommodation
Full board
Guidance
Trophy treatment
Transportation in territory
NOT included in the offer:
Beverages
Alcoholic drinks
Gun rental
Ammunition
Taxidermist
Trophy export
Insurance
Transportation from/to airport/railway station
Tips
Accommodation before and after hunt
Activities, other than hunting
Other users also looked at the following: