Report was send successfully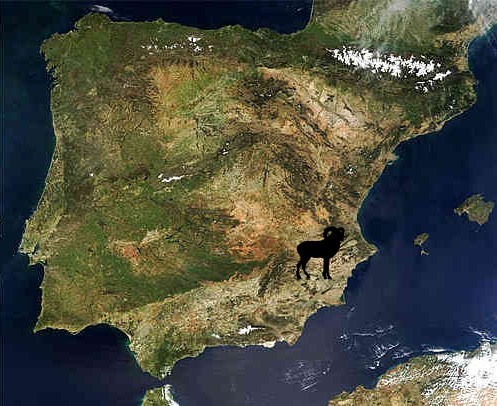 Barbary Sheep Hunt Spain
Location: Valencia, Spain
Hunting time: 01. October - 31. March
Description:Thanks to our years of experience as professional hunters, we offer our hunters the guaranty to have the best management and personalized service to enjoy a great experience in hunting. We provide to our customers all detailed information and personalized advice, and we recommend the best hunting destinations in ..more offer details
Other users also looked at the following:
Offer description
Thanks to our years of experience as professional hunters, we offer our hunters the guaranty to have the best management and personalized service to enjoy a great experience in hunting.
We provide to our customers all detailed information and personalized advice, and we recommend the best hunting destinations in Spain and the major destinations of international hunting. We wish you to have a genuine hunting experience, with a professional team dedicated to you.
Our customers are grateful and satisfied when they return home with the best trophies and the memory of a great experience and a team keen to their service. In fact, we are focused in offer you the best sensations hunting in Spain.
We are the top specialists in this type of hunt for the simple reason that we have concessions to the best Barbary sheep territories in Spain. They were introduced from the Atlas Mountain of Morocco 45 years ago, and they expanded from Murcia to North and South.
We have a number of concessions for open range destined for stalk hunting of Barbary sheep. Females hunting of this specie are as highly valued as the males hunting and we hunt both in open territory.
Hunting area: Areas around Sierra Espuña reserve (Murcia region) and mountain chains in Southern Valencia region.
The hunting grounds offered to our customers are carefully selected for the availability of quality animals and trophies include both representative and good trophies.

Territory information
Area: Mountains
Hunting methods: Stalking
Trophy fee
Barbary Sheep
See offer description
Shooting fees total:
€
,-
Travel date
0 chosen hunting day(s)
0 additional travel day(s)
Sum: 0 days with 0 overnights
Your selected travel date
-
31.03.2024
(Departure day)
Daily rate and accommodation
Facilities:
More information: After a trip and a tired hunting day, it is necessary to arrive to the best lodging. It is important for us and our customers resting and recuperate from a whole day hunting. This is the reason we try to choose the best lodging for our hunters. If it is possible we choose hunting related ones. Also, hunting in Spain is a good reason to travel and stay in the best places. Taste the gastronomy and discover new places. Feel comfortable and resting is important for a good hunting travel experience. We try to get the best hotels and "Paradores" near the hunting area.
Guidance:
1 : 1
Daily rate hunters:
Daily rate non hunting person(s):
Daily rates total for HUNTING DAY(S): € ,-
Other costs:
instead of:

€

,-

Total price:
€
,-
Transfer:
Nearest Airport: -
Distance to airport: -
Pick up service: - Fees: -
Nearest railway station: -
Distance to railway station: -
Pick up service: - Fees: -
Missed shot:
0 % of the estimated trophy price
Payment:
Deposit: 50 % of the total price
Final payment: On site
Wounding:
100 % of the estimated trophy price
Cancellation:
Deposits are non-refundable
Included in the offer:
Accommodation
Full board
Service fee
Hunting licence
Guidance
Trophy treatment
Transportation in territory
Transportation from/to airport/railway station
NOT included in the offer:
Gun rental
Ammunition
Taxidermist
Trophy export
Insurance
Tips
Accommodation before and after hunt
Other users also looked at the following: