Report was send successfully
Bushbuck, nyala, kudu and eland hunt in South Africa
Buschbock, Nyala, Kudu, Eland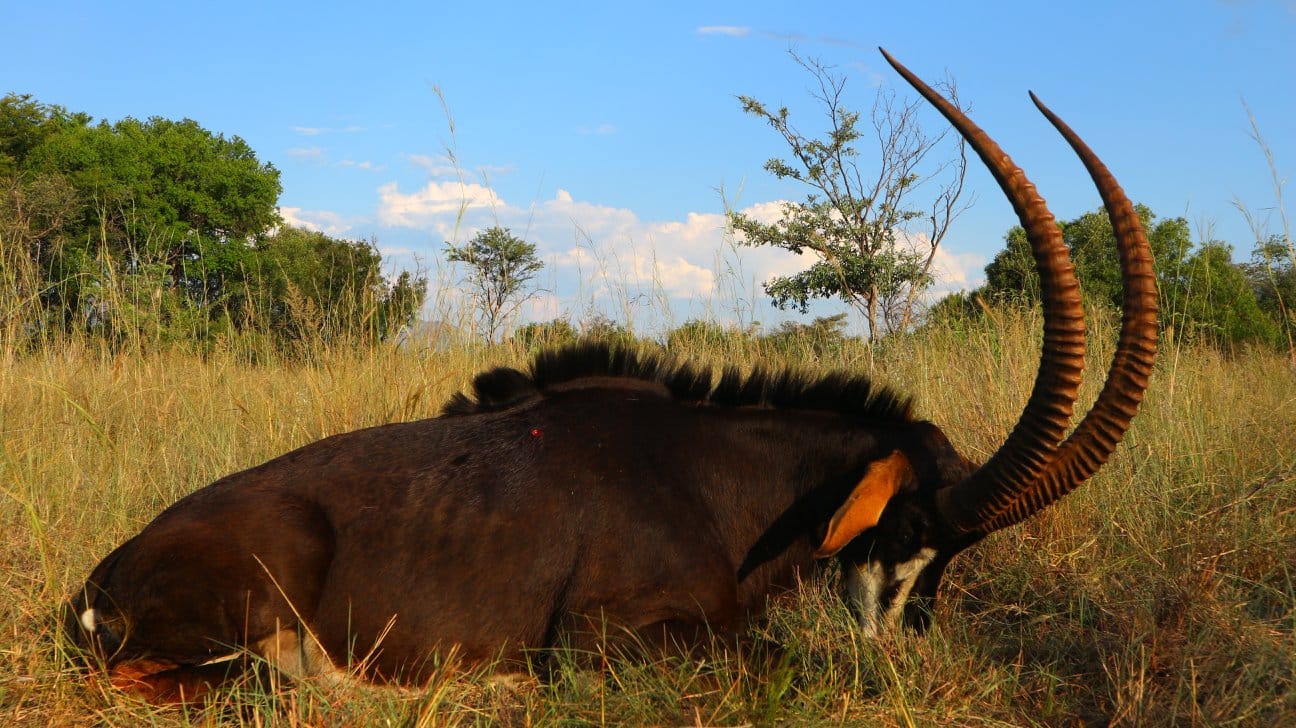 Bushbuck, nyala, kudu and eland hunt in South Africa
Location: Thabazimbi, South Africa
Hunting time: 01. March - 31. October
Description:She caught the hunting fever? You will experience the hunting world of South Africa with us! As an experienced and competent hunting guide, we are at your side with advice and deeds. Let yourself be inspired by our extensive hunting offer. Discover the nature of southern Africa and the ..more offer details
Other users also looked at the following:
Offer description
She caught the hunting fever? You will experience the hunting world of South Africa with us! As an experienced and competent hunting guide, we are at your side with advice and deeds. Let yourself be inspired by our extensive hunting offer. Discover the nature of southern Africa and the incredible feeling of hunting in Africa.
The hunting season takes place between March and October. However, we advise you to choose the time between June and September. You stay for 7 days, which means 5 hunting days. Hunting fees include accommodation and the possibility to shoot one bushbuck, one nyala, one kudu and one eland. You will be guided by one of our experienced guides.
Airport transfer, accommodation, meals and a varied program: While you relax, we take care of the details so you can enjoy your stay all around. Discover with us the diversity of South Africa. Upon arrival in South Africa we welcome you to our lodge. With us you will stay in stylish African furnished rooms with shower, toilet and sink. A daily laundry service is available during your stay. A TV and Wi-Fi are located in the main house. As a welcome cool-off after a busy day of hunting, our swimming pool in the garden is waiting for you. Whether in the typical hunting dining room or at the barbeque by the campfire, you can look forward to a variety of African as well as international cuisine. At the End of the day you reminisce about the experiences of the hunting day with a drink at the fire.
Our area is a malaria-free region. In the event of an emergency, we can provide medical care. Our camp specializes in the German-speaking area and has very good references in Germany and Austria. We see you not only as a hunting guest, but as a friend! Accompanying persons who are not hunting are welcome. A small swimming pool is available and several excursions, e.g. to Sun City, a game reserve with the Big Five and the crocodile farms. Admission and meals on these excursions are not included.
Other game possible on request -> just send us an inquiry!
Incidentals:
- Airport cost: € 400 per car (max 4 person per car) Johannesburg International
-rental gun(€35 per day including ammunition if used);
-packaging, insurance and shipping of trophies;
Personal expenses such as telephone, gratuities, souvenirs, etc.;
-possible hotel costs before or after the hunt; And
possibly additional tourist programs.
This offer is valid for our Mooivallei Camp.
A maximum of 6 people can arrive here.

Territory information
Territory size: 7.500 Hectare
Type of territory: Fenced
Area: Bush/Scrubland, Hilly
Languages: English, German
Hunting methods: Stalking
The package deal includes
Included in the price: 1 animal(s)
Included in the price: 1 animal(s)
Included in the price: 1 animal(s)
Included in the price: 1 animal(s)
Travel date
0 chosen hunting day(s)
0 additional travel day(s)
Sum: 0 days with 0 overnights
Your selected travel date
-
31.10.2024
(Departure day)
Daily rate and accommodation
Facilities: Internet, TV, Private bathroom, Laundry service, Full board
More information:
Guidance:
1 : 1
This offer applies for: 1 hunter(s)
Other costs:
Transport vom Flughafen pro Auto (max 4 Personen)
€ 400,-
instead of:

€

,-

Total price:
€
,-
Transfer:
Nearest Airport: Johannesburg International
Distance to airport: 235 km
Pick up service: - Fees: -
Nearest railway station: -
Distance to railway station: -
Pick up service: - Fees: -
Missed shot:
0 % of the estimated trophy price
Payment:
Deposit: 50 % of the total price
Final payment: On site
Wounding:
100 % of the estimated trophy price
Angeschweiste und nicht gefundene Tiere gelten als erlegt
Cancellation:
Deposits are non-refundable
Included in the offer:
Accommodation
Meals
Full board
Breakfast
Lunch
Dinner
Beverages
Alcoholic drinks
Hunting licence
Guidance
Trophy measurement
Trophy treatment
Transportation in territory
Transportation from/to airport/railway station
NOT included in the offer:
Gun license
Gun rental
Search with bloodhound
Transportation from/to airport/railway station
Visa invitation documents
Tips
Accommodation before and after hunt
Activities, other than hunting
Other users also looked at the following: