Report was send successfully
Female Lion hunt for two hunters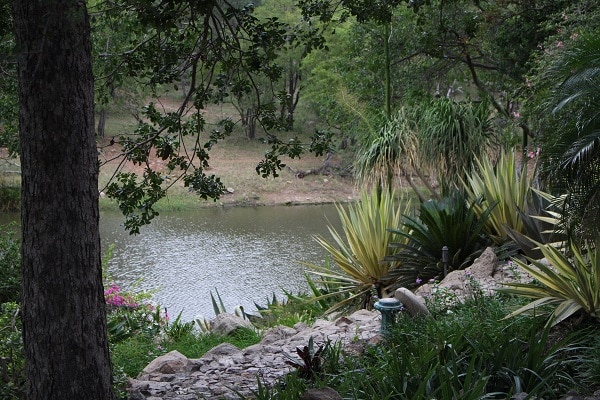 Female Lion hunt for two hunters
Location: KwaZulu-Natal, South Africa
Hunting time: 01. February - 30. November
Description:Hunting lion in today's society become more and more difficult. However lion hunting is permitted in various countries… Red Ivory Safaris have access for very good trophies in Zimbabwe and then in South-Africa, all lions need export permits from the country of origin. We will make sure that ..more offer details
Other users also looked at the following:
Offer description
Hunting lion in today's society become more and more difficult. However lion hunting is permitted in various countries… Red Ivory Safaris have access for very good trophies in Zimbabwe and then in South-Africa, all lions need export permits from the country of origin. We will make sure that all of the proper paper work is ready and in place so that you will not have to worry about taking your trophy home. We will also sent you all documentation needed to ensure a legal hunt and for export purposes before your arrival, as to give you peace of mind that all is in place… remember, never undertook any hunt booked, if you don't have copies of permits for the intended trophies.
Female Lion hunt for two hunters includes:
-2 femal Lions, 4 huntingdays, 2:1 hunt (two hunters), price per hunter 7.000.- EUR,
- Pick up at internatational airport and drop off O.R. Tambo- Johannesburg
- licensed Professional hunter, tracker, skinner and hunting vehicle.
- full board accomodation, whith soft drinks, wine and beer whith the meals.
-Transport between and on the hunting areas
-Daily laundry services
-General licensis for trophies
-Cooler box whith snacks, water and softdrinks.
- Medical evacuation by helicopter Funded by Heliresque
-step up and step down inverters between 220volt and 110volt
not included:
-flights,
-firearms and ammunition (rifle rental 40.- EUR per day, Ammunition at cost)
-taxidermy, packing and shipping of the trophies
- 14% VAT on daily rates
-personal expenses ( telephone, internet, souvenirs and tipps)
50% deposit confirms this hunt.
Red Ivory Safaris is committed to ensure that you take your trophy back home. We will do what ever is needed to ensure that you just achieve this. We are very aware of age, gender and other circumstances amongst our hunter family. For this reason we are willing to cater for our clients to their own special needs and circumstances. This is why we will do what ever is needed to accommodate you and apart from this, is to present you with the trophy you had come for.
Territory information
Additional information: Today South-Africa might have the biggest number of huntable lions. There is much opinion out there regarding the hunt of lions. I guess it depend on which side of the fence one find himself to cast an opinion… You will find some people saying there are no free roaming lions to hunt in South-Africa, which is not true at all, on your hunt to South-Africa, you will see lions in the hunting area that is available for hunting, and they roam freely and hunt for themselves.
The package deal includes
Included in the price: 2 animal(s)
Travel date
0 chosen hunting day(s)
0 additional travel day(s)
Sum: 0 days with 0 overnights
Your selected travel date
-
30.11.2023
(Departure day)
Daily rate and accommodation
Facilities:
More information: Our base camp is situated in Kwa-Zulu Natal province, situated in the Northern parts, close to the town Vryheid and Pongola. By road we are approximately 450km east of OR Tambo International airport.





All our lodges is fully equipped with all the comforts you would expect and with our hospitality will ensure that you enjoy your stay. As we use various camps for the different areas we have the hunting rights, we can offer our clients accommodation to in various comforts. Our range of camps vary from Luxury tented camps, log cabins up to 5 star accommodation… Please note that our accommodation as per pricelist reflects a comfortable stay, our camps offer all comforts any camp could offer, Most of our camps are safe and to easy reach of good medical teams and hospitals.





Our menus are diverse and special dietary preferences are catered for which you can enjoy under the stars or in our thatched lapa dining room.


Come and enjoy a South African culinary experience combined with the well-known anecdotal evenings of storytelling at its best under wide African skies around log fires.


Even though our primary focus is always on hunting the quality of our trophy the camps play an important role in enhancing the total Safari experience.
Guidance:
: 1
This offer applies for: 2 hunter(s)
Other costs:
each additional hunting day per hunter
€ 390,-
instead of:

€

,-

Total price:
€
,-
Transfer:
Nearest Airport: OR Tambo International airport
Distance to airport: 450 km
Pick up service: Yes Fees: -
Nearest railway station: -
Distance to railway station: -
Pick up service: - Fees: -
Trophy treatment:
Field preparation.
Taxidermist is not included, but you will have the chance to visit the Texidermist of your choice if time allows it. We can give you a few options to chose from, if you need.
Caliber recommendation:
Any caliber from a .375 H&H would be a good choice… rather use a caliber that you are familiar with and can put an accurate shot through the vital than a to heavy caliber with poor shot placement.
Missed shot:
0 % of the estimated trophy price
Payment:
Deposit: 50 % of the total price
Final payment: On site
Wounding:
100 % of the estimated trophy price
Wounded game is considered as harvested, when it can't be found after a professional, conscientious and thorough search.
Cancellation:
Deposits are non-refundable but can be transferred to an other hunting trip / hunter
Included in the offer:
Accommodation
Meals
Full board
Tee / Coffee
Beverages
Alcoholic drinks: in moderation
Hunting licence
Gun license
Guidance
Trophy treatment: Field trophy preperation
Transportation in territory
Transportation from/to airport/railway station
NOT included in the offer:
Gun rental
Ammunition
Taxidermist
Trophy export
Insurance
Tips
Accommodation before and after hunt
Activities, other than hunting
Other users also looked at the following: