Report was send successfully
Hunting dangerous game- Cape Buffalo 2:1 for 2 hunters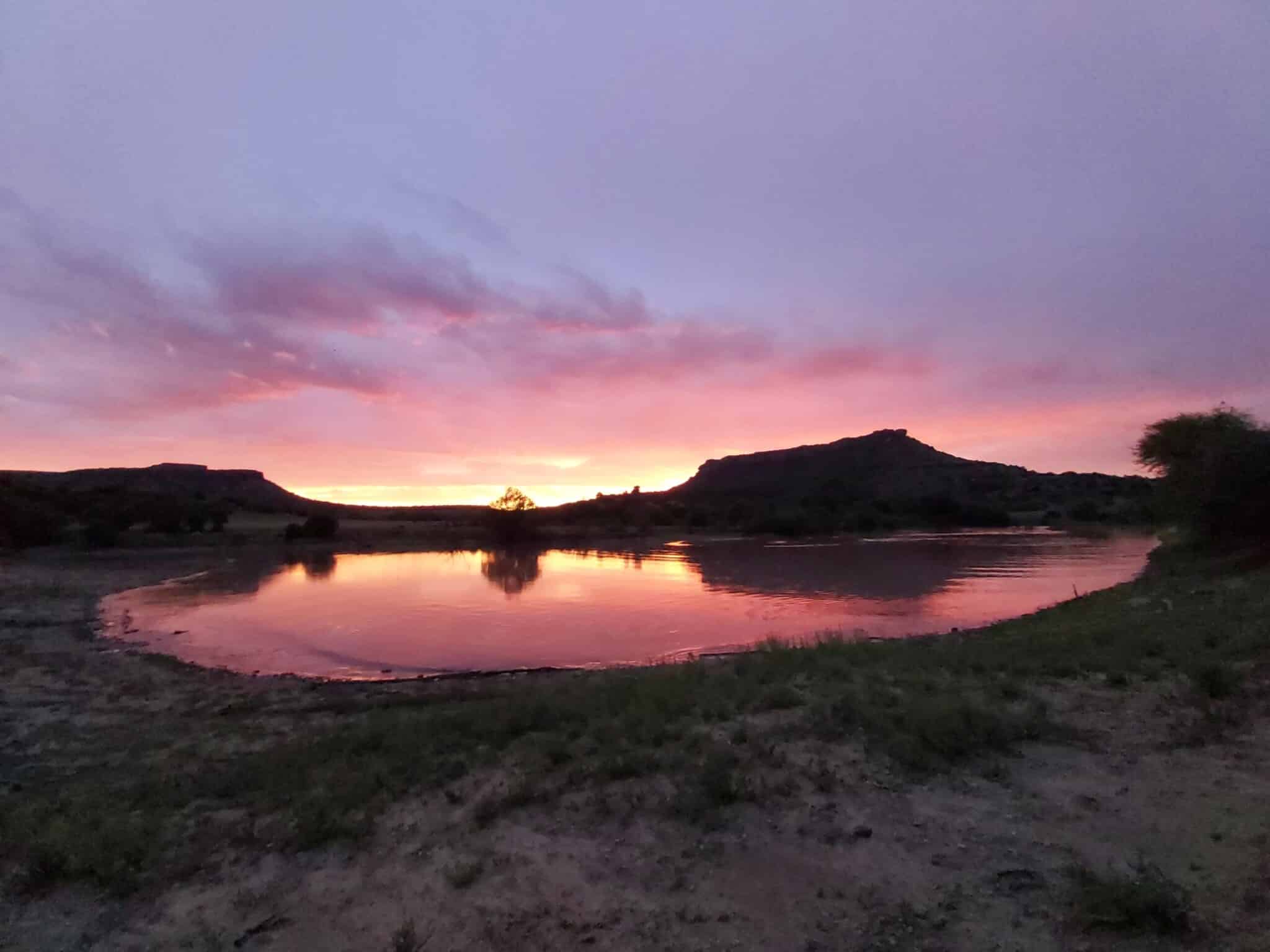 Hunting dangerous game- Cape Buffalo 2:1 for 2 hunters
Location: Moketsi Game Ranch, South Africa
Hunting time: 23. January - 23. October
Description:Hunting dangerous game- Cape Buffalo 2:1 for min. 2 hunters PG Jansen Safaris offers you an unforgettable experience hunting dangerous game - cape buffalo, 2:1 guided at the Moketsi Game Ranch. The ranche is based just outside Bloemfontein and covers some 6,000 hectares of beautiful grassland plains and contrasting ..more offer details
Other users also looked at the following:
Offer description
Hunting dangerous game- Cape Buffalo 2:1 for min. 2 hunters
PG Jansen Safaris offers you an unforgettable experience hunting dangerous game - cape buffalo, 2:1 guided at the Moketsi Game Ranch.
The ranche is based just outside Bloemfontein and covers some 6,000 hectares of beautiful grassland plains and contrasting mountain landscapes in a unique and comfortable setting for an exclusive and private experience.
Moketsi is just 1 hours, 45 minutes by road from Bloemfontein Airport and with its central location provides short commercial flight links to Johannesburg and Cape Town. A local airstrip for small aircraft is also available 15 minutes from the property.
Moketsi has also a large variety of game with four of the Big Five (including Lion, Rhino, Buffalo and Leopard). The varied landscape, range of animals, birdlife and luxurious accommodation make for a true outdoor experience for both the experienced traveller and new visitors to South Africa.
For hunting dangerous game the rate for one hunter, guided 2:1 is $800 a day.
Observer: $230.- a day; Observer under 12: $80.- a day
Dangerous game needs a minimum of 7 days hunting.
hunt cost includes:
Pick up and drop of at the closest airport (Bloemfontein)
The guidance and services of professional hunters and trackers/skinners.
Fieldpreparation of the trophies.
Accomodation, all meals, soft drinks and daily laundry
Well varied range of house brand alcohol. (Speciality brands and imports will be charged extra)
Hunting license and permits - excluding CITES
Wireless internet at the camp
not included:
flights, accomodation before and after hunting,
all other activities than hunting, - like fishing...,
firearm rentals -$50.- a day/rifle, excluding ammunition
A $200 per client handling fee for transportation of trophies to taxidermist.
Value Added Government Tax on daily rates only.
Taxidermy - packing and shipping (to be paid directly to them.)
Gratuities
Territory information
Territory size: 6.000 Hectare
Area: Hilly, Grassland, Bush/Scrubland
Languages: English
Hunting methods: Stalking
Additional information: The Ranch covers some 6,000 hectares of beautiful grassland plains and contrasting mountain landscapes in a unique and comfortable setting for an exclusive and private experience.
Trophy fee
Length
From 34 inch to 42 inch
Shooting fees total:
€
,-
Travel date
0 chosen hunting day(s)
0 additional travel day(s)
Sum: 0 days with 0 overnights
Your selected travel date
-
23.10.2024
(Departure day)
Daily rate and accommodation
Facilities: Internet, Private bathroom, Laundry service, Full board
More information: Inside the rooms you will find rugged luxury and décor inspired by Africa.


Each bedroom is equipped with luxury linen and soft white towels and guest are spoilt with amenities from a luxury hospitality range. Every room has a private bath room with a bath and/or shower.


Cozy fireplaces light up the rooms and add a warm ambiance in the winter months.


Whether you are a family, a couple or an individual, there is Moketsi accommodation available that will suite your needs.
Guidance:
2 : 1
Daily rate hunters:
Daily rate non hunting person(s):
Daily rates total for HUNTING DAY(S): € ,-
Other costs:
instead of:

€*

,-

Total price:
€*
,-
* This price was calculated with an online exchange rate. The billing will be in $.
Transfer:
Nearest Airport: Bloemfontein
Distance to airport: -
Pick up service: Yes Fees: -
Nearest railway station: -
Distance to railway station: -
Pick up service: - Fees: -
Missed shot:
0 % of the estimated trophy price
Payment:
Deposit: 50 % of the total price
Final payment: Payments- a 50% deposit of total daily rates or minimum of $3000 payable confirmation of booking- Balance payable 60 days before commencement of safari. Final payment on last day of safari on site/lodge.
Wounding:
100 % of the estimated trophy price
A wounded animal or lost animal is considered as taken and your hunt for that animal is complete.
Cancellation:
No refund of depositcan be made if safari is canceled9 month or less,prior to commencement. Booking may be postponed to an alternative date in the following year without a penalty.
Included in the offer:
Accommodation
Meals
Full board
Breakfast
Lunch
Dinner
Snacks
Tee / Coffee
Beverages
Hunting licence
Gun license
Guidance
Trophy measurement
Trophy treatment
Transportation in territory
Transportation from/to airport/railway station
NOT included in the offer:
Gun rental
Ammunition
Taxidermist
Trophy export
All local taxes and service charges
Insurance
Tips
Accommodation before and after hunt
Activities, other than hunting
Other users also looked at the following: