Report was send successfully
Rotwild, Damwild, Wildschwein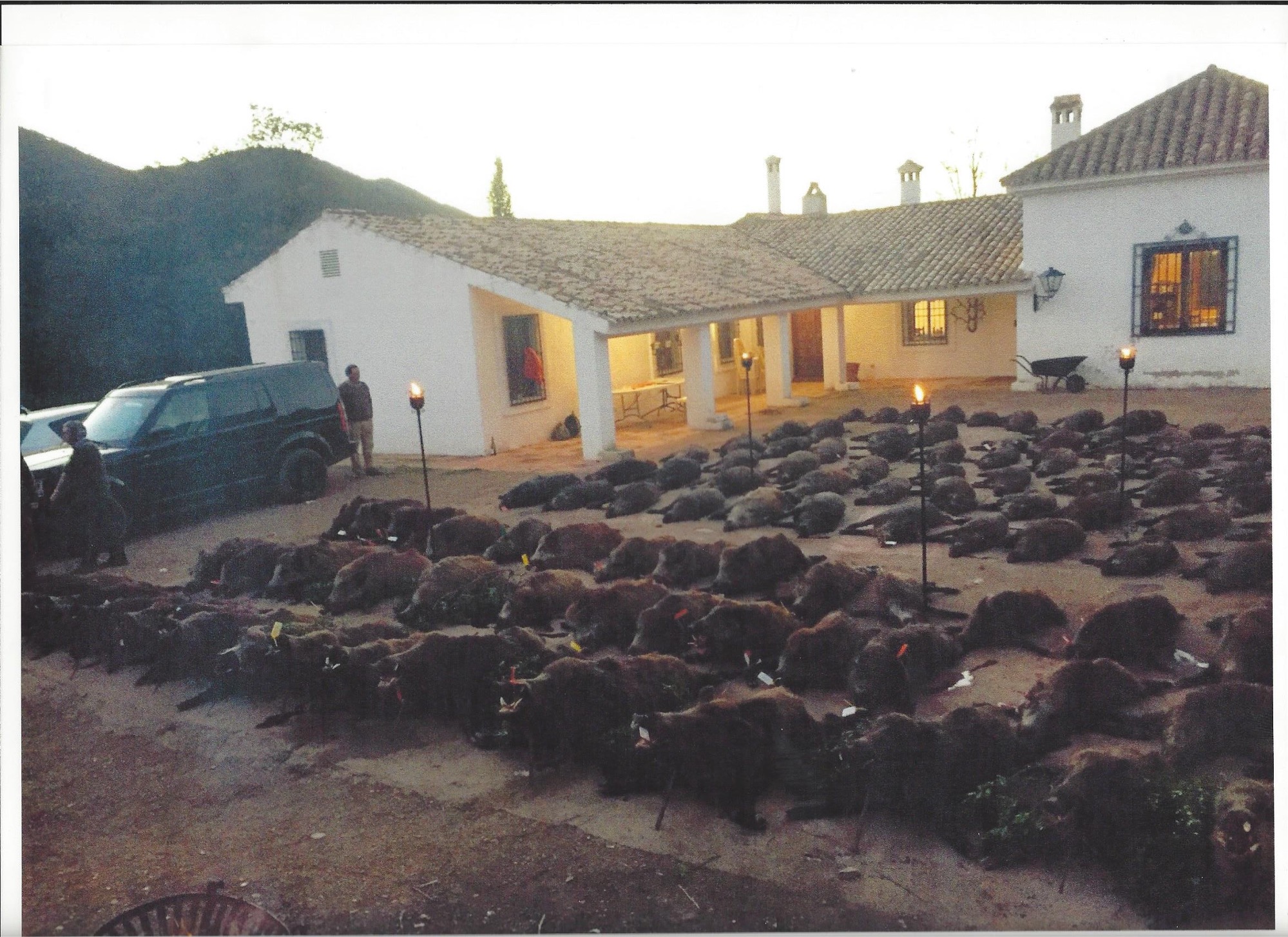 Monteria in Ciudad Real
Location: Toledo and Ciudad Real ( Castilla La Mancha
Hunting time: 01. November - 19. February
Description: 2 Hunting days "Monteria" -season 2023/2024 - date, can be selected between November'23 to February'24 - depending others date) monteria - # of stalls : 25/28 ; minimum: 14/15 (booking) Quota per day : 02 MALES -Red Deer or Fallow Deer- and 3/4 ..more offer details
Other users also looked at the following:
Offer description
2 Hunting days "Monteria" -season 2023/2024 - date, can be selected between November'23 to February'24 - depending others date) monteria -
# of stalls : 25/28 ; minimum: 14/15 (booking)
Quota per day :
02 MALES -Red Deer or Fallow Deer- and 3/4 FEMALES( Red Deer), FALLOW DEER or MUFLONA, females
and Wild Boar , not limited (for free).
EXPECTATIONS per day :
80/90 animals -approx- between males and females.
PRICE per stall** and day : €2,299,50
** It's possible double position.
Companion on position: €200,00 plus per day
Offer INCLUDED :
LODGINGS: Full accommodation
-Breakfast, Aperitif, lunch, dinners; drinks & snacks
NOT INCLUDED
Transfers - Airport-estate - airport-hunting estate. LICENSE, INSURANCE
We can manage it !! (Separate costs)
Territory information
Territory size: 7.000 Hectare
Type of territory: Fenced
Area: Flat, Grassland, Bush/Scrubland, Hilly, Forest, Water
Languages: English, Spanish, French
Hunting methods: Driven hunt (slow), Pack of hounds, Driven hunt
Additional information: All inf. you can see up descriptions, but if you need more details, please contact Us.
Trophy fee
Included in the price: 02 animal(s)
Included in the price: 02 animal(s)
Shooting fees total:
€
,-
Travel date
0 chosen hunting day(s)
0 additional travel day(s)
Sum: 0 days with 0 overnights
Your selected travel date
-
19.02.2024
(Departure day)
Daily rate and accommodation
Facilities: Internet, TV, Bar, Private bathroom, Full board
More information: Traditional and excellent estate in" Los Montes de Toledo …" very close Madrid ; two hunting days ; different farms-same- owners

We offer: Two hunting days;

# of stalls: 25/28 - minimum booking - 14/15 hunters**

Price : 2.299 € /day

** It's possible doubles position at same stall..(two hunter)

Second hunter, 200€ /day

Animals/positions:

04 male -two days- (Deer or fallow deer)

4/5 female (deer)

fallow deer; muflon-female- not limited;

wild boars, not limited (free both)

Included:

Lodging/ full accommodation-One or two nights-

Not included:

Transfer airport/estate /airport; 2nd day hunt (transfer); insurance & license (Castilla La Mancha) we can managed..

More info and details, please contact Us.
Guidance:
:
Daily rate hunters:
Daily rate already included in the price
Daily rate non hunting person(s):
Daily rates total for HUNTING DAY(S): € ,-
Other costs:
instead of:

€

,-

Total price:
€
,-
Transfer:
Nearest Airport: Madrid
Distance to airport: -
Pick up service: - Fees: -
Nearest railway station: Madrid
Distance to railway station: 8 km
Pick up service: - Fees: -
Missed shot:
0 % of the estimated trophy price
It's not possible evaluation….
Payment:
Deposit: €
Final payment: Arrival day (Night before hunt
Wounding:
1 % of the estimated trophy price
It's not possible evaluation it….
Cancellation:
Deposits are non-refundable
Included in the offer:
Accommodation
Full board
Breakfast
Lunch
Dinner
Snacks
Tee / Coffee
Beverages
Alcoholic drinks
NOT included in the offer:
Hunting licence
Gun license
Gun rental
Ammunition
Trophy measurement
Trophy treatment
Taxidermist
Trophy export
All local taxes and service charges
Insurance
Transportation from/to airport/railway station
Tips
Accommodation before and after hunt
Other users also looked at the following: