Report was send successfully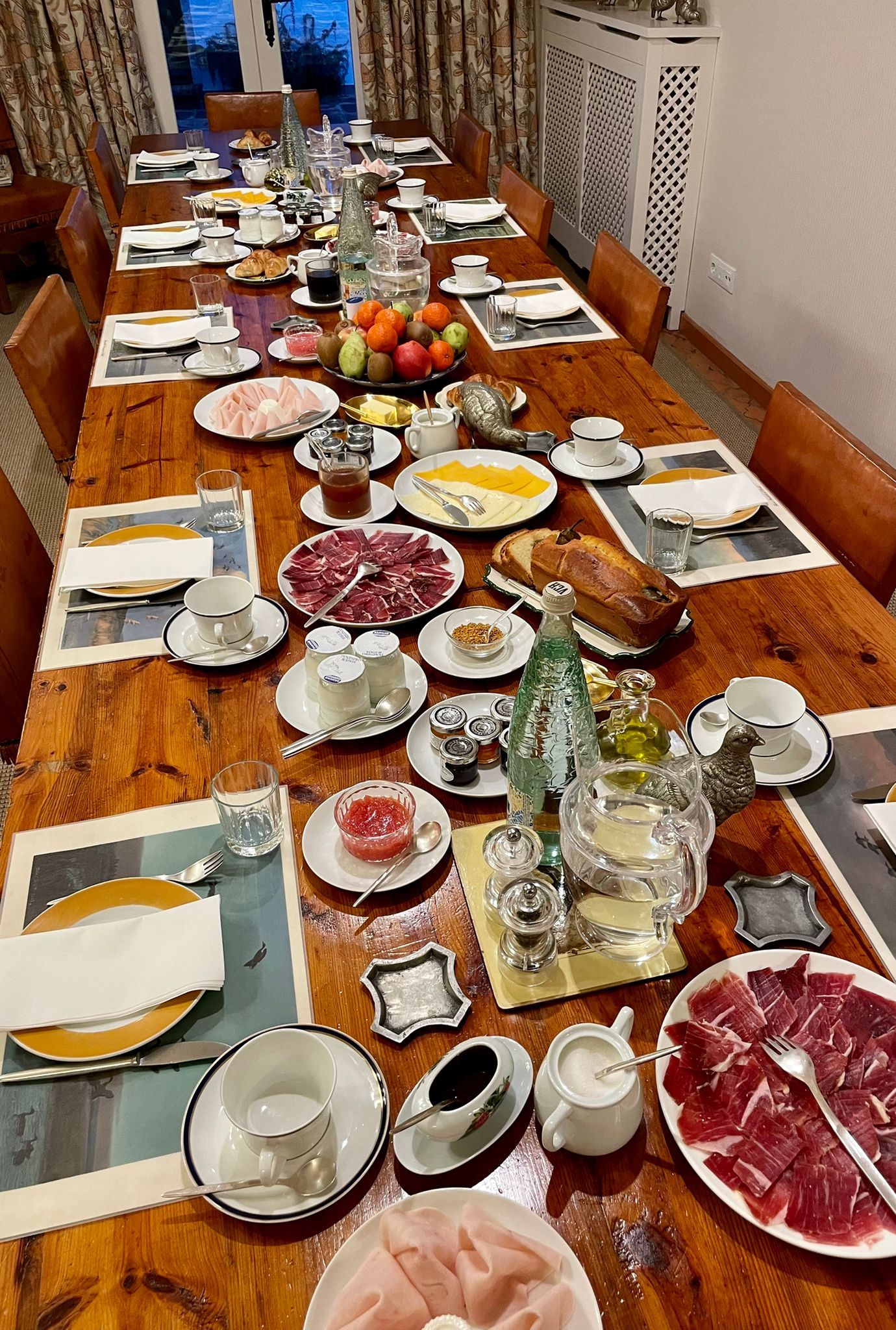 Monteria in Toledo
Location: Castilla-La Mancha, España
Hunting time: 15. September - 31. March
Description:Date: Between September,15 to March31/2024. Available : 07/10 positions, the group will hunt exclusively They could select their own dates; until now, we have already reservation dates for this season.. NOTE: If it's possible one day (Partridge) and one day (Pheasants) Or two partridge… It's possible what they ..more offer details
Other users also looked at the following:
Offer description
Date: Between September,15 to March31/2024.
Available : 07/10 positions, the group will hunt exclusively
They could select their own dates; until now, we have already reservation dates for this season..
NOTE:
If it's possible one day (Partridge) and one day (Pheasants) Or two partridge… It's possible what they choose…(?)
One or two nights/ full accommodation (welcome arrival day; breakfast, "taco", lunch, dinner, snacks beverages & liquor!)

More info, please contact us !

PRICE PER DAY: 2.299,50 € /Hunter
(Based on 10 hunters) + TVA
The hunters must arrive one night before the hunt.
They can also stay one more night after the hunt -extra payment- Includes: Dinner, drinks, breakfast before departure
Price INCLUDES:
01/02 nights -If are two days (shooting)

NOT INCLUDED:
Stay of more nights;
Airport / lodging-farm; transfers or return, Hunting license and insurance
We could manage it separately.
CONDITIONS:
Minimum of post: 07 (pay for 10 hunters)based 500 birds /group
Territory information
Territory size: 1.000 Hectare
Type of territory: Partly fenced
Area: Flat, Grassland, Bush/Scrubland, Hilly
Languages: English, Spanish, French
Hunting methods: Driven hunt (slow), Pack of hounds, Driven hunt
The package deal includes
Partridge
See offer description
Included in the price: 500 animal(s)
Pheasant
See offer description
Included in the price: 500 animal(s)
Travel date
0 chosen hunting day(s)
0 additional travel day(s)
Sum: 0 days with 0 overnights
Your selected travel date
-
31.03.2024
(Departure day)
Daily rate and accommodation
Facilities: Internet, TV, Bar, Private bathroom, Full board
More information: The estate it's one's of the best and traditional Partridge shooting in Spain 🇪🇸

This proposal are for 07/10 hunters (500 hundred/birds) each day

Lodging/full accommodation , including (one or two night )

Season from 15/09/23 to 30/03/24.

More info, please contact us .
Guidance:
1 : 1
This offer applies for: 10 hunter(s) and 10 non hunting person
Other costs:
instead of:

€

,-

Total price:
€
,-
Transfer:
Nearest Airport: Madrid
Distance to airport: -
Pick up service: - Fees: -
Nearest railway station: Madrid
Distance to railway station: 80 km
Pick up service: - Fees: -
Missed shot:
0 % of the estimated trophy price
Payment:
Deposit: 50 % of the total price
Final payment: On site
Wounding:
1 % of the estimated trophy price
It's not possible evaluation…..
Cancellation:
Deposits are non-refundable
Included in the offer:
Accommodation
Breakfast
Lunch
Snacks
Beverages
NOT included in the offer:
Dinner
Hunting licence
Transportation from/to airport/railway station
Tips
Accommodation before and after hunt
Other users also looked at the following: