Report was send successfully
Roe Deer Hunt in Macedonia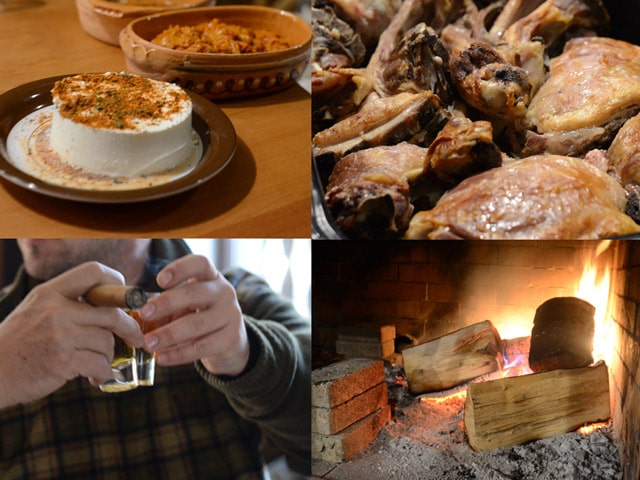 Roe Deer Hunt in Macedonia
Location: Bitola, Macedonia
Hunting time: 01. May - 01. October
Description:4 Nights with 3 Hunting Days Macedonia, country of the south-central Balkans. Has borders with: Albania, Bulgaria, Greece, Kosovo and Serbia. The capital is Skopje. Hunting Area Nidze is located in South- Western part of Macedonia. The total area is 22.000 ha with 1.000 ha fenced area for breeding. ..more offer details
Other users also looked at the following:
Offer description
4 Nights with 3 Hunting Days
Macedonia, country of the south-central
Balkans. Has borders with: Albania, Bulgaria,
Greece, Kosovo and Serbia.
The capital is Skopje.
Hunting Area Nidze is located in South-
Western part of Macedonia. The total area
is 22.000 ha with 1.000 ha fenced area for
breeding.
Come and enjoy an unique experience in the hunting
area "Nidze" in a hut of roe deer form miradors
with excellent view or by walk through the natural wilderness.
+590 € for each roe deer with
unlimited trophy value.
This hunt can be organized on mirador or by
walk.

Territory information
Territory size: 22.000 Hectare
The package deal includes
Included in the price: 1 animal(s)
Travel date
0 chosen hunting day(s)
0 additional travel day(s)
Sum: 0 days with 0 overnights
Your selected travel date
-
01.10.2023
(Departure day)
Daily rate and accommodation
Facilities: Full board
More information: Hunting area "Nidze" has 4 accommodation


facilities, located in the most beautiful


surrounding. They are all nearby from each


other and share pond from the clear waters of the local river.





The main accommodation centar has


large dining room with fireplace and recreation


table games. There are 4 duplex apartments


with total capacity for 14 guests.


The second house is with 8 apartments, with total capacity of 24 guests.
Guidance:
1 : 1
This offer applies for: 1 hunter(s)
Other costs:
instead of:

€

,-

Total price:
€
,-
Transfer:
Nearest Airport: -
Distance to airport: -
Pick up service: - Fees: -
Nearest railway station: -
Distance to railway station: -
Pick up service: - Fees: -
Missed shot:
0 % of the estimated trophy price
Payment:
Deposit: 50 % of the total price
Final payment: On site
Wounding:
100 % of the estimated trophy price
Cancellation:
Deposits are non-refundable
Included in the offer:
Accommodation
Full board
Beverages
Hunting licence
Guidance
Transportation in territory
Transportation from/to airport/railway station
NOT included in the offer:
Alcoholic drinks: outside the meal and dinner
Gun rental
Ammunition
Taxidermist
Trophy export
Tips
Accommodation before and after hunt
Gun import +100€
Other users also looked at the following: