Report was send successfully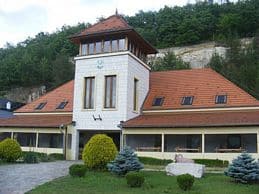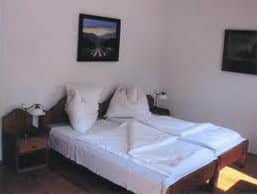 Rothirsch in Ungarn
Location: Tatabánya, Hungary
Hunting time: 01. September - 31. December
Description:Hertzlich willkommen in Ungarn! Wir bieten Ihnen ausserordentlich schönes und wildreiches Revieren. In denen mit typischen Hochwild bietet sich die Möglichkeit zur jagd auf Rot-, Dam-, Reh-, Schwarz-, und Muffelwild. Eine ganz besondere Atmpshphere bieten die Pirsch- und Kutschenjagden. ..more offer details
Other users also looked at the following:
Offer description
Hertzlich willkommen in Ungarn! Wir bieten Ihnen ausserordentlich schönes und wildreiches Revieren. In denen mit typischen Hochwild bietet sich die Möglichkeit zur jagd auf Rot-, Dam-, Reh-, Schwarz-, und Muffelwild. Eine ganz besondere Atmpshphere bieten die Pirsch- und Kutschenjagden.
Territory information
Territory size: 28.000 Hectare
Type of territory: Free range
Area: Mountains, Hilly, Forest
Languages: English, German, Spanish, Hungarian
Hunting methods: High seat, Stalking, Management hunt
Additional information: Wir jagen und organisieren dieses Programm in mehreren Regionen in Ungarn. Wenn Sie möchten in Vértes oder Zemplén jagen, kontaktieren Sie uns bitte. Unvergessliche Erlebnisse können Sie auf unseren Jagden (freie Wildbahn) machen.
Trophy fee
Weight
From 4 kg to 4.99 kg
Included in the price: 1 animal(s)
Shooting fees total:
€
,-
Travel date
0 chosen hunting day(s)
0 additional travel day(s)
Sum: 0 days with 0 overnights
Your selected travel date
-
31.12.2023
(Departure day)
Daily rate and accommodation
Facilities: TV, Private bathroom, Full board, Half board, Breakfast, Self-catering
More information:
Guidance:
:
Daily rate hunters:
Daily rate non hunting person(s):
Daily rates total for HUNTING DAY(S): € ,-
Other costs:
instead of:

€

,-

Total price:
€
,-
Transfer:
Nearest Airport: Budapest
Distance to airport: 100 km
Pick up service: - Fees: -
Nearest railway station: -
Distance to railway station: -
Pick up service: - Fees: -
Missed shot:
0 % of the estimated trophy price
Payment:
Deposit: 1000 €
Final payment: On site
Wounding:
50 % of the estimated trophy price
Cancellation:
Deposits are non-refundable but can be transferred to an other hunting trip / hunter
Included in the offer:
Accommodation
Full board
Guidance
Trophy treatment
All local taxes and service charges
Transportation in territory
NOT included in the offer:
Snacks
Tee / Coffee
Beverages
Alcoholic drinks
Hunting licence
Gun rental
Ammunition
Search with bloodhound
Trophy measurement: 35 EUR/pc
Taxidermist
Trophy export
Insurance
Transportation from/to airport/railway station: 100 EUR/Person
Interpreter service: 150 EUR/day
Assistance at customs
Tips
Accommodation before and after hunt
Activities, other than hunting
Fishing rights
Other users also looked at the following: