Report was send successfully
Young hunters special - gain initial practical experience in a guided setting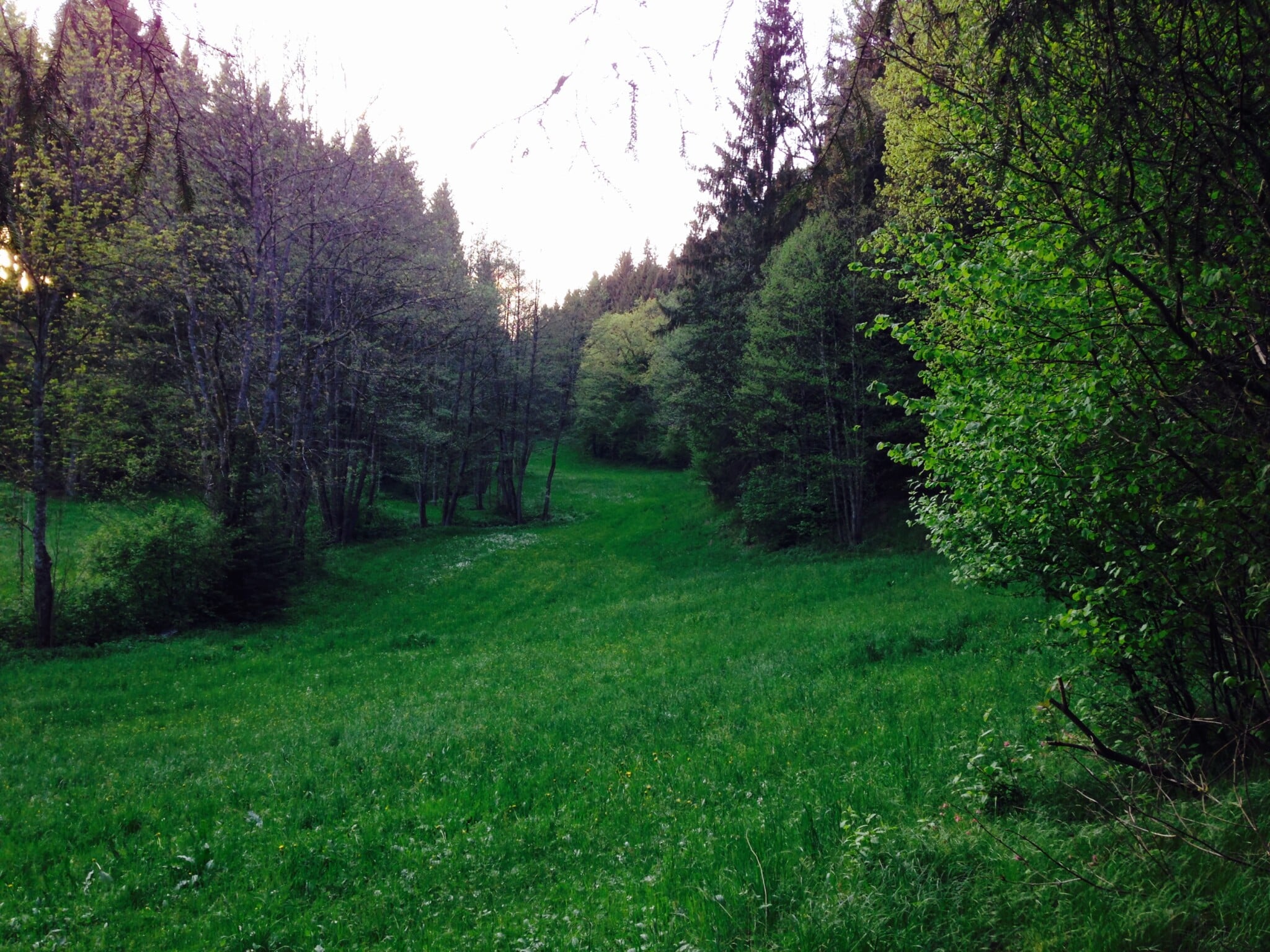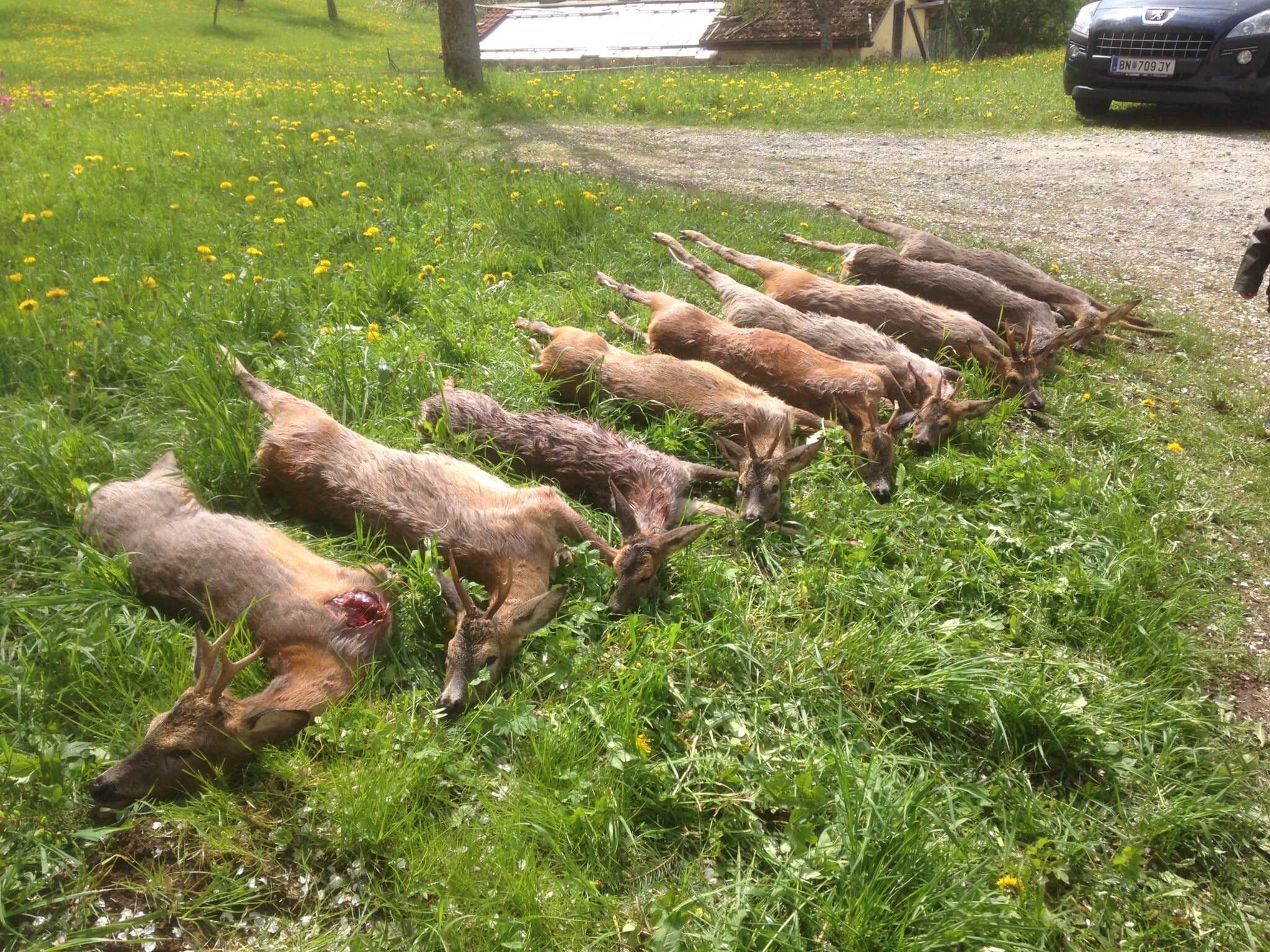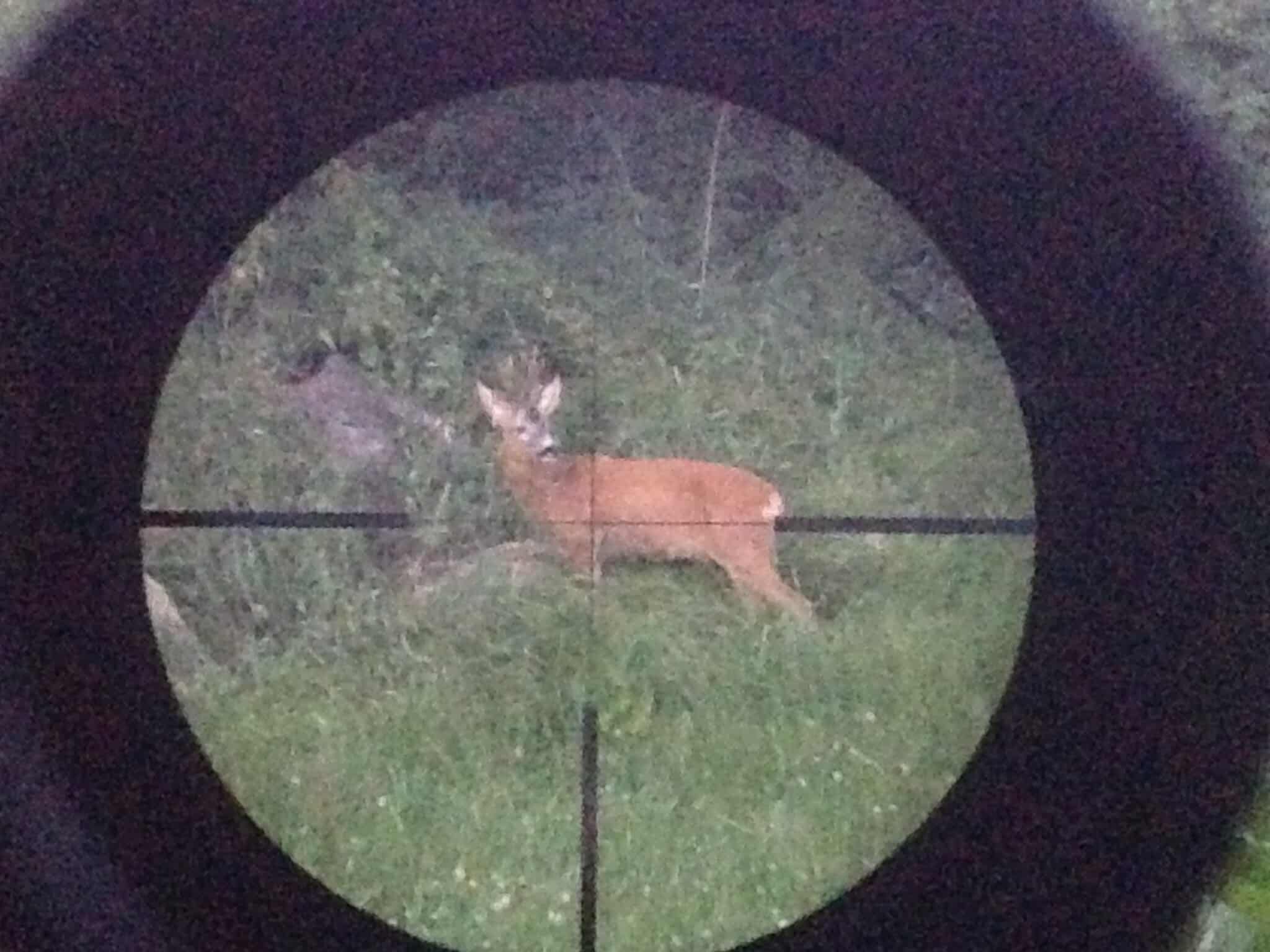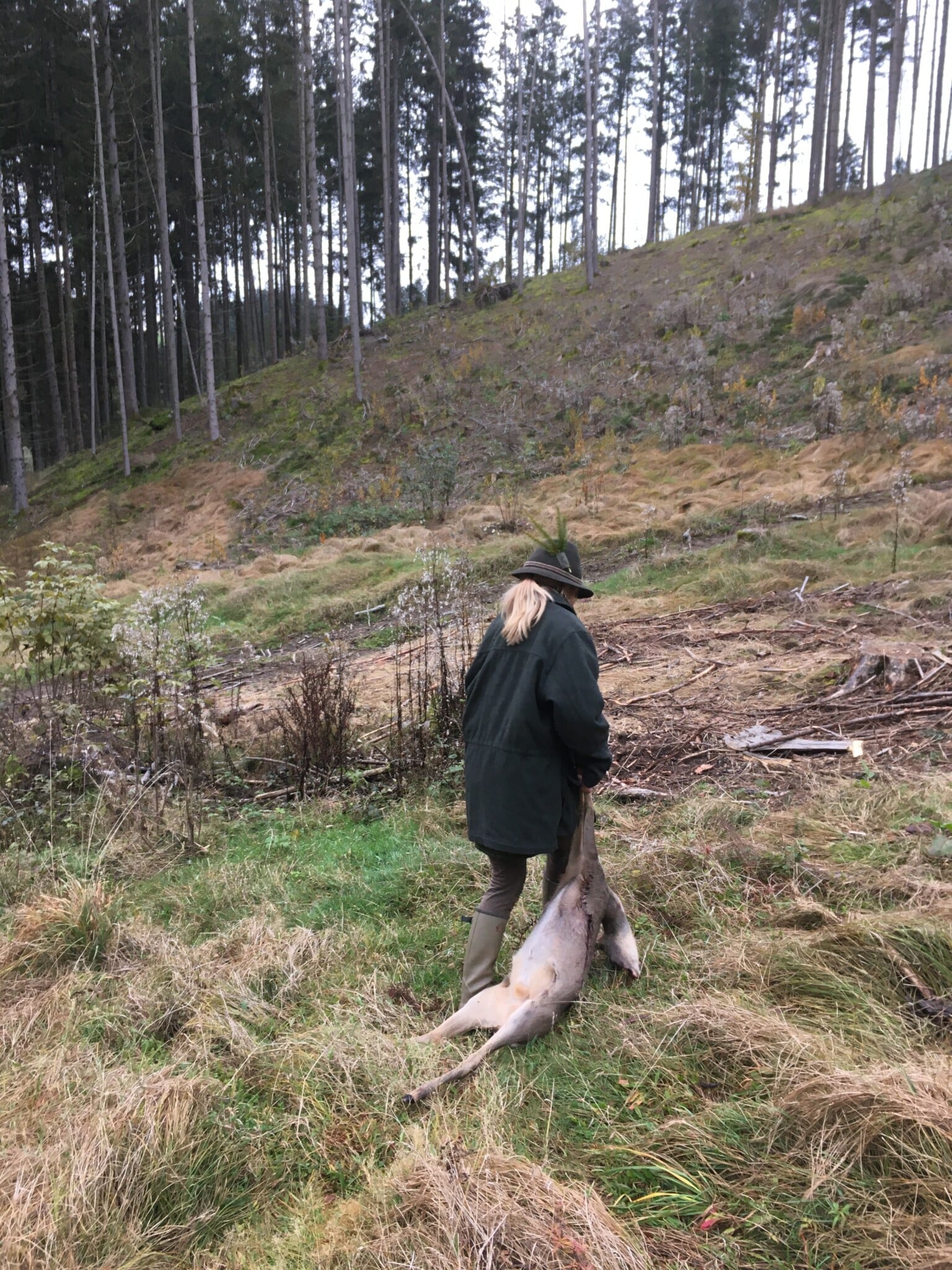 Young hunters special - gain initial practical experience in a guided setting
Location: Rohrbach-Berg, Austria
Hunting time: 01. May - 31. December
Description:Are you the proud owner of a hunting license and full of energy? In the course you acquired a whole heap of knowledge about game, the forest and how to use a weapon? So far so good, but if you don't have a practical teacher for hunting, reality will ..more offer details
Other users also looked at the following:
Offer description
Jungjäger Spezial - Erste Praxis mit erfahrenem Jäger sammeln
Du bist stolzer Besitzer eine Jagdkarte oder eines Jagdscheins und voller Tatendrang? Im Kurs hast Du Dir einen ganzen Haufen an Wissen über Wild, Wald und den Umgang mit der Waffe angeeignet? So weit so gut, doch wer keinen praktischen Lehrmeister für die Jagd hat, wird von der Realität meist sehr schnell wieder eingeholt -> Du bist auf der Jagd, das Stück steht vor Dir und Du fragst dich, ob es passt, oder doch nicht?
Jeder hat schon mal die Erfahrung gemacht, dass zwischen Theorie und Praxis ein deutlicher Unterschied sein kann. Und genau so ist es auch bei der Jagd. Kleinste Hinweise können entscheidend sein, ob Du das richtige Stück erlegst, oder ob es am Ende doch ein Falsches war.

Wir bieten Dir die Möglichkeit, Deine ersten jagdlichen Praxiserfahrungen, in entspannter Atmosphäre unter Begleitung eines erfahrenen Jägers zu machen. Dabei gehen wir auf jeden Teilnehmer ganz individuell ein und passen das Programm den Bedürfnissen und Wünschen entsprechend an. Ein behutsames Heranführen an die unterschiedlichen Themenbereiche ist für uns ebenso selbstverständlich, wie eine freundschaftliche Atmosphäre.

Die folgenden Möglichkeiten stehen dabei zur Verfügung:

Kurztrip (2 Tage) 2 Ansitz-/Pirschgänge
Anreise Freitag Nachmittag / Abreise Samstag Mittag
€ 460,-

Wochenendpaket (3 Tage) 4-5 Ansitz-/Pirschgänge
Anreise Freitag Nachmittag bei/ Abreise Sonntag Mittag
inkl. Bau einer Reviereinrichtung
€ 790,-

jeder weitere Tag (nur mit Wochenendpaket) ca. 2 Ansitz-/Pirschen pro Tag
ggfls. Fertigstellung der begonnen Reviereinrichtung
€ 250,- / Tag

Beide Pakete beinhalten jedenfalls den Probeschuss vom Hochsitz in einer jagdlich nachgestellten Situation, angewandte Revierkunde, praktische Wildökologie, sowie jagdliches Brauchtum. Außerdem werden wir uns bemühen, Dich an ein passendes Stück Wild zu bringen. Inklusive sind Jährlingsbock, Schmalgais, Rehkitz, Raubwild/Raubzeug, gegebenenfalls Niederwild, natürlich abhängig von den Schusszeiten.
Der Fokus liegt dabei auf der Erweiterung Deines Wissens. Mit etwas Glück kommst Du auch zu Deinem (ersten?) Abschuss. Es gibt daher keine Abschussgarantie!! Erfahrungsgemäß liegt die Erfolgswahrscheinlichkeit aber bei rund 90%.

Der Probeschuss vom Hochsitz:
Schießstände sind toll – immer eine gute Auflage und ein Brett für den Arm. Auf der Jagd findet man oft eine gänzlich andere Situation vor. Nachdem das Wild einfach überall kommen kann, ist es enorm wichtig zu wissen, wie Du Dir eine gute Auflage zurecht richtest. Beim Probeschuss vom Hochsitz gehen wir genau auf diese Situation ein und zeigen Dir die Tipps und Tricks, damit der Schuss immer richtig sitzt. Ergänzend kann auch der am Boden liegende und am Bergstecken angestrichene Schuss versucht werden.

Angewandte Revierkunde:
Wie baue ich einen Hochsitz oder eine Wildfütterung? Wie legt man einen Pirschsteig an? Was trägt zur Biotopverbesserung bei? Der Revieralltag ist geprägt von unterschiedlichsten Tätigkeiten, die weit über das Schießen hinaus gehen. Wir gehen dabei ganz auf Deine Wünsche ein und bauen beispielsweise gemeinsam einen Hochsitz (3-Tage-Paket). Dabei können wir Dir viele praktische Tipps an die Hand geben, die Dir später mal sehr nützlich sein werden.

Praktische Wildökologie:
Selbst der erfahrenste Jäger erlebt immer wieder Dinge die ihm/ihr neu sind. Jede Jagd ist anders und es gibt immer viel zu sehen / zu hören. Auf unseren gemeinsamen Ansitzen und Pirschen nutzen wir die Zeit und erklären alles was ins Blickfeld kommt – Ansprechen des Wildes, Vogelstimmen, Losungen sowie Fährten erkennen und vieles mehr.
Wenn Dir Diana hold ist, und Du Dein erstes Stück erlegen konntest, geht es ans Aufbrechen und Versorgen des Wildes. Selbstverständlich kannst Du Dein erstes Stück zum üblichen Wildbretpreis auch mitnehmen. In diesem Fall werden wir das Stück auch gleich gemeinsam zerwirken.

Jagdliches Brauchtum:
Besonders in einigen mitteleuropäischen Ländern wird das jagdliche Brauchtum sehr großgeschrieben. In Österreich gibt es diesbezüglich eine lange Tradition. Man könnte von ungeschriebenen Gesetzten sprechen, die sich die Jäger in sowohl praktischer als auch ethnischer Art selbst auferlegt haben. Dieses Brauchtum unterliegt genauen Regeln und wurde für so manchen Jungjäger schon zur ungewollten Stolperfalle. Wesentliche Kapitel dieser Gebräuche sind die Waidmannssprache, Waidgerechtigkeit, Streckenlegen, zum Jäger/Jägerin schlagen, etc.

Zum Ablauf:
Anreise ist im Normalfall für den Nachmittag geplant. Je nach Jahreszeit kann das etwas früher oder später sein (ca. 15:00 – 18:00 Uhr). Nach der Begrüßung fahren wir ins Revier, um die Waffe zu testen und einige Probeschüsse in einer jagdlich nachgestellten Situation zu machen. Im Anschluss geht es auf den Ansitz.
Nach einer (manchmal ausgedehnten) Frühpirsch am nächsten Morgen trittst Du wieder die Heimreise an (Kurztrip) bzw. hast Du Zeit, etwas zu rasten. Beim Wochenendpaket beginnen wir spätestens am Nachmittag damit, gemeinsam eine Reviereinrichtung zu bauen. Am Abend geht es wieder auf den Ansitz. Gleiches in der darauffolgenden Früh. Danach ist Abreise.

Die Unterkunft:
Die Unterkunft ist zum Selbstkostenpreis vom Jäger / der Jägerin selbst zu tragen. Es gibt eine Reihe von Wahlmöglichkeiten in der Umgebung. Preise liegen zwischen 40 und 100 Euro pro Nacht. Sehr gerne unterstützen wir Dich bei der Suche/Buchung des Zimmers.

Das Revier:
Das Revier liegt etwa auf 500m Seehöhe und mitten im wunderschönen Mühlviertel. Die Landschaft ist hügelig und auf Grund der 1/3 Wiesen, 1/3 Felder, 1/3 Wald, ein ideales Rehhabitat. Weitere vorkommende Wildarten sind Feldhase, Fasan, Ente, Fuchs, Dachs, Marder, Waldschnepfen und Wildtauben. Je nach Jahreszeit können wir auch diese Wildarten bejagen.

Beste Jahreszeit:
Die günstigsten Termine sind immer am Beginn der Schusszeit, also Anfang Mai für Jährlingsbock und Schmalgais und ab September für die Herbstrehe, also Gais und Kitz.
Are you the proud owner of a hunting license and full of energy? In the course you acquired a whole heap of knowledge about game, the forest and how to use a weapon? So far so good, but if you don't have a practical teacher for hunting, reality will usually catch up very quickly -> You're on the hunt, the game is in front of you and you're wondering whether you can shoot or not?
Everyone has experienced that there can be a clear difference between theory and practice. And it's the same with hunting. The smallest hints can be decisive as to whether you kill the right animal or whether it was the wrong one in the end.

We offer you the opportunity to make your first practical hunting experiences in a relaxed atmosphere under the supervision of an experienced hunter. We respond to each participant individually and adapt the program to their needs and wishes. A careful introduction to the different subject areas is just as natural for us as a friendly atmosphere.

The following options are available:

Short trip (2 days) 2 outings
Arrival Friday afternoon / departure Saturday midday
€ 460,-

Weekend package (3 days) 4-5 outings
Arrival Friday afternoon / departure Sunday noon
including construction of a hunting facility (tree stand,...)
€ 790,-

each additional day (only with weekend package) approx. 2 outings per day
possibly. Completion of the started station facility
€ 250,- / day

In any case, both packages include the test shot from the high seat in a hunting situation, applied hunting ground knowledge, practical wildlife ecology and Austrian hunting traditions. We will also try to bring you to the right game. Included are yearling roe buck, roe deer, fawn, predatory game/predators, possibly small game, of course depending on the shooting seasons.
The focus is on expanding your knowledge. With a bit of luck you will also have your (first?) hunting success. There is therefore no shooting guarantee!! Experience has shown that the probability of success is around 90%.

The test shot from the high seat:
Shooting ranges are great - always a good support and a board for your arm. On the hunt you often experience a completely different situation. Since game can come from anywhere, it is extremely important to know how to set up a good shooting position. During the test shot from the high seat, we will concentrate on this situation in detail and show you tips and tricks so that the shot is always right. In addition, the shot lying on the ground and marked on the mountain pole can also be attempted.

Applied area knowledge:
How do I build a tree stand or a game feeding station? How do you create a stalking trail? What contributes to biotope improvement? Daily life in the hunting area is characterized by a wide variety of activities that go far beyond shooting. We respond to your wishes and, for example, build a high seat together (3-day package). We can give you many practical tips that will be very useful to you later.

Practical wildlife ecology:
Even the most experienced hunter always experiences things that are new to him/her. Every hunt is different and there is always a lot to see/hear. On our outings together we use the time and explain everything that comes into view - addressing the game, bird calls, spotting and tracking and much more.
If Diana is kind to you and you have been able to kill your first game, it is time to clean and take care of the game. Of course you can also take your first animal with you for the usual venison price. In this case we will also dissect the game together.

Hunting traditions:
Hunting traditions are very important, especially in some Central European countries. In Austria there is a long tradition in this regard. One could speak of unwritten laws that the hunters have imposed on themselves in both practical and ethnic ways. This custom is subject to precise rules and has become an unwanted stumbling block for many young hunters. Significant chapters of these customs are the language of the huntsman, justice for the huntsman, ....and so on.

The schedule:
Arrival is usually planned for the afternoon. Depending on the time of year, this can be a little earlier or later (approx. 3:00 p.m. – 6:00 p.m.). After the welcome, we drive to the hunting ground to test the gun and take a few test shots in a simulated hunting situation. Afterwards it goes to the first outing.
After a (sometimes extensive) early hunt in the next morning you start your journey back home (short trip) or you have time to rest a bit. With the weekend package we start in the afternoon at the latest to build a hunting ground facility together. In the evening we hunt again. The same thing the following morning. After that is departure.

The accommodation:
Accommodation has to be paid by the hunter himself at cost price. There are a number of choices in the area. Prices are between 40 and 100 euros per night. We are happy to support you in finding/booking the room.

The area:
The area is about 500m above sea level and in the middle of the beautiful Mühlviertel. The landscape is hilly and due to the 1/3 meadows, 1/3 fields, 1/3 forest, an ideal deer habitat. Other game species that occur are hares, pheasants, ducks, foxes, badgers, martens, woodcocks and wild pigeons. Depending on the season, we can also hunt these game species.

Best season:
The best dates are always at the beginning of the shooting season, i.e. early May for yearling roe deers and from September for autumn roe deer, i.e. female and fawn.
Territory information
Territory size: 250 Hectare
Type of territory: Free range
Area: Grassland, Hilly, Forest
Languages: English, German, Spanish
Hunting methods: High seat, Stalking
Additional information: Das Revier liegt etwa auf 500m Seehöhe und mitten im wunderschönen Mühlviertel. Die Landschaft ist hügelig und auf Grund der 1/3 Wiesen, 1/3 Felder, 1/3 Wald, ein ideales Rehhabitat. Weitere vorkommende Wildarten sind Feldhase, Fasan, Ente, Fuchs, Dachs, Marder, Waldschnepfen und Wildtauben. Je nach Jahreszeit können wir auch diese Wildarten bejagen.
The package deal includes
Roe Deer
See offer description
Travel date
0 chosen hunting day(s)
0 additional travel day(s)
Sum: 0 days with 0 overnights
Your selected travel date
-
31.12.2023
(Departure day)
Daily rate and accommodation
More information: Die Unterkunft ist zum Selbstkostenpreis vom Jäger / der Jägerin selbst zu tragen. Es gibt eine Reihe von Wahlmöglichkeiten in der Umgebung. Preise liegen zwischen 40 und 100 Euro pro Nacht. Sehr gerne unterstützen wir Dich bei der Buchung des Zimmers.
Guidance:
1 : 1
This offer applies for: 1 hunter(s)
Other costs:
instead of:

€

,-

Total price:
€
,-
Transfer:
Nearest Airport: Linz-Hörsching
Distance to airport: 60 km
Pick up service: - Fees: -
Nearest railway station: Rohrbach
Distance to railway station: 5 km
Pick up service: - Fees: -
Trophy treatment:
Auskochen der Rehbocktrophäen inbegriffen
Missed shot:
0 % of the estimated trophy price
Kann passieren, nach 3. Fehlschuss Abbruch der Jagd
Payment:
No deposit required
Final payment: On site
Wounding:
-
Kann passieren, nach 2. Anschuss Abbruch der Jagd
Cancellation:
Üblicherweise vereinbaren wir bei Verhinderung einen neuen Termin. Im Ausnahmefall ist eine Stornogebühr von 200,- zu bezahlen
Included in the offer:
Service fee
Hunting licence: 30 € (verpflichtend für Nicht-Oberösterreicher)
Guidance
Trophy treatment: Auskochen
Transportation in territory
Transportation from/to airport/railway station: nur von Bahnhof
NOT included in the offer:
Accommodation
Meals
Beverages: Natürlich werden wir das ein oder andere Bier spendieren ;-)
Gun rental
Ammunition
Trophy export
Transportation from/to airport/railway station: Flughafen Linz 100€
Accommodation before and after hunt
Activities, other than hunting
Vension: handelsüblicher Preis (üblicherweise ca. 6€ pro kg)
Other users also looked at the following: