Report was send successfully
3 days Wild Boar hunting in Turkey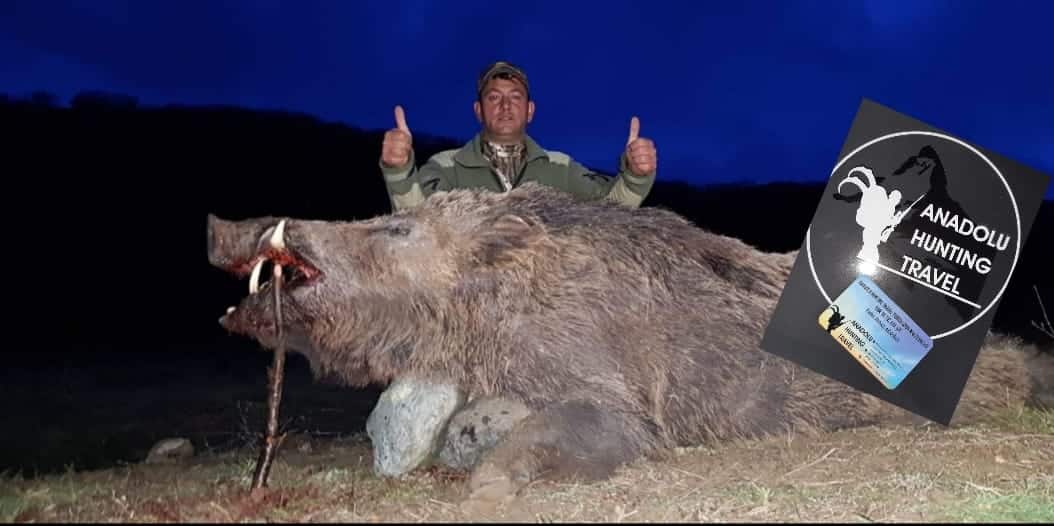 3 days Wild Boar hunting in Turkey
Location: Erzincan, Turkey
Hunting time: 31. March - 30. November
Description:Dear Hunters and Athletes, Welcome to Anadolu Hunting Anatolia Hunting Travel is one of Turkey's most exclusive hunting company. The long-standing experience in the field of tourism is a good reference for us as a host. Wild Boar, Anatolian Bezoar Ibex, Anatolian Red Deer, Anatolian Roe Deer, Anatolian Buckskin, ..more offer details
Other users also looked at the following:
Offer description
Dear Hunters and Athletes,
Welcome to Anadolu Hunting
Anatolia Hunting Travel is one of Turkey's most exclusive hunting company. The long-standing experience in the field of tourism is a good reference for us as a host.
Wild Boar, Anatolian Bezoar Ibex, Anatolian Red Deer, Anatolian Roe Deer, Anatolian Buckskin, Hybrid Ibex, Hooked Wild Goat We would like to accompany you in hunting.
Experienced guides, comfortable 4 wheels, untouched reserves, the best hunting organization and well-equipped accommodation (hotels, hostels, cottages and flight camps) provide a comfortable, reliable and memorable hunting trip.
You can combine your hunting trip of Anatolia's oldest civilizations with a variety of events and tracks, you can explore the natural beauty of Turkey and Turkmen culture.
Formalities:
Outfitters or hunters are requested to send the details of their hunting license, rifle serial number and its caliber and also their arrival and departure dates to Anadolu Hunting Travel. Anadolu Hunting Travel will procure the hunting license. Trophy fees are assessed by the Ministry of forest and must be paid in cash. Fifty percent of the total hunt prices are to be paid as deposit for firm bookings unless specified otherwise. The remaining amount is to be paid in Turkey upon arrival.
4 nights accommodation in Anadolu hunting lodge or at the hotels and 3 days hunt.
The price is about 790€ + fee for the Tusker.
It is possible to rent a riffle.
Territory information
Languages: English, Turkish
Hunting methods: High seat, Stalking
Additional information: Hunting area is in the east and north of Erzincan.
Trophy fee
Length
From 14 cm to 17.9 cm
Length
From 18 cm to 20.9 cm
Length
From 21 cm to 22.9 cm
Length
From 23 cm to 24.9 cm
Shooting fees total:
€
,-
Travel date
0 chosen hunting day(s)
0 additional travel day(s)
Sum: 0 days with 0 overnights
Your selected travel date
-
30.11.2023
(Departure day)
Daily rate and accommodation
Facilities: Full board
More information:
Guidance:
1 : 1
Daily rate hunters:
Daily rates total for HUNTING DAY(S): € ,-
Other costs:
instead of:

€

,-

Total price:
€
,-
Transfer:
Nearest Airport: Erzincan
Distance to airport: -
Pick up service: Yes Fees: -
Nearest railway station: -
Distance to railway station: -
Pick up service: - Fees: -
Missed shot:
0 % of the estimated trophy price
100€
Payment:
Deposit: 50 % of the total price
Final payment: On site
Cancellation:
In case of cancellation, refund or postponement will be made.
NOT included in the offer:
-
Other users also looked at the following: