Report was send successfully
Rotwild, Mufflon, Damwild, Rehwild, Wildschwein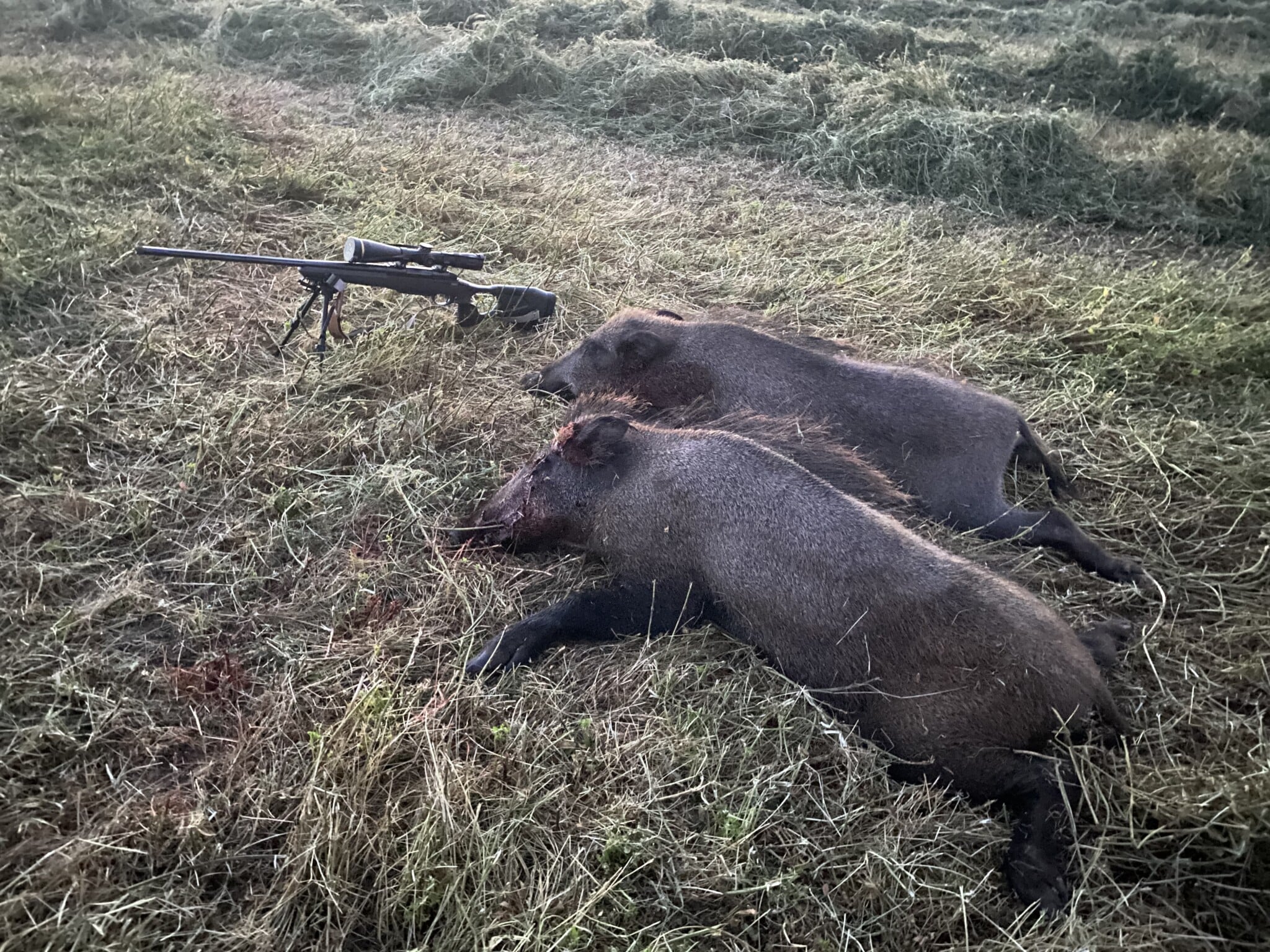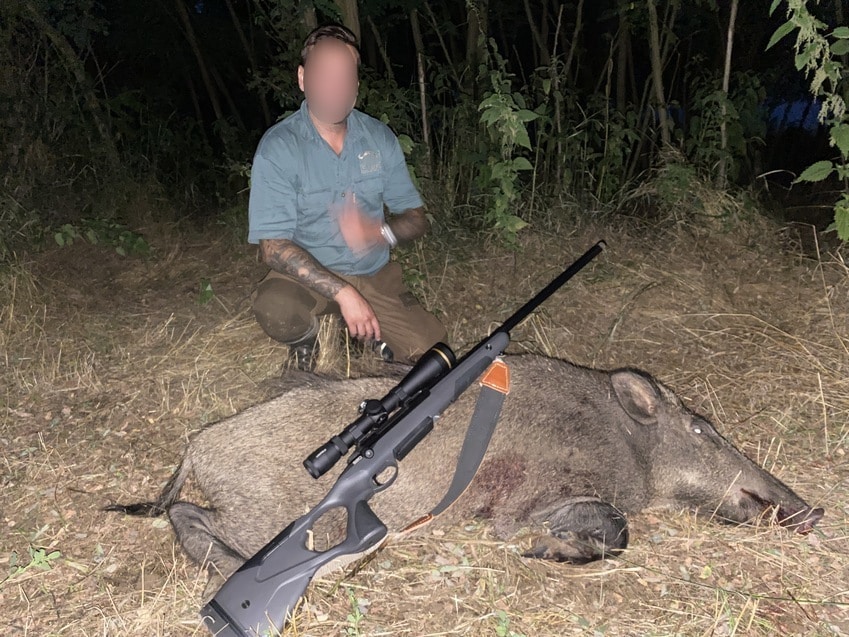 CULLHUNT in Slovakia
Location: Slovakia
Hunting time: 01. January - 31. December
Description:BASIC PRICE: 1000€ 5 days/ 4 nights / 3 full hunting days Only non-trophied game (females and youngs) are hunted during hunting. Females and young ones of deers and mouflons and 1y.o. piglets of wildboars. Red deer no trophy - 120€ Fallow deer no trophy - 90€ ..more offer details
Other users also looked at the following:
Offer description
BASIC PRICE: 1000€ 5 days/ 4 nights / 3 full hunting days
Only non-trophied game (females and youngs) are hunted during hunting. Females and young ones of deers and mouflons and 1y.o. piglets of wildboars.

Red deer no trophy - 120€
Fallow deer no trophy - 90€
Mouflon no trophy - 70€
Roe deer no trophy - 70€
Wildboar piglet & 1.Y.O. - 150€
Wildboar female - 300€
In some cases (depending on the situation and period) it is possible to hunt spikers. In the spring, only young and 1-year-old females (without baby) are hunted. Wild boars are possible hunt whole year. The hunter must hunt with moral principles, and if he gets a large game, he can't shoot headless. If the hunter decides to hunt the trophy game, he is allowed to do so and pays for it according to the price list.
CULLHUNT - Special Package is suitable also for group of 3-10 hunters.
The price for this Package is per hunter.

If hunters are interested, they can buy meat from hunted game for a very good price and then take it with them to home. We will prepare the game for them according to their ideas, or they can take it home with skin.
Upon arrival at the airport (BUDAPEST, BRATISLAVA or VIENNA) we will pick you up and then move to accommodation, which is located directly in the hunting place or near of it. The most suitable alternative is the airport in BUDAPEST or WIEN (approx. 1.5 hours from both). If hunters arrive at the accommodation early, it is possible to start hunting on the first day of arrival. After it is planned 3 full hunting days, during which we hunt from morning to midday and in the afternoon until dark. On the last day, the hunters leave the accommodation according to the time of the scheduled departure from airport, and our car take them back to the airport. If some of the hunters are interested in hunting on the last day in the morning, they are allowed to do.
If the hunters are accommodated in a hunting lodge, they can eat by themselves , or they can order a full board (meals 4 times in a day) by our private chef who prepares delicious specialties such as red deer steaks and burgers, baked wildboar ribs, roe deer goulash soup, grilled deer meat, etc. A limited amount of alcoholic beverages is included in the price of the "full board by private cheff" service.

Territory information
Territory size: 60.000 Hectare
Type of territory: Free range
Area: Flat, Mountains, Grassland, Hilly, Forest
Languages: English, Czech, Hungarian
Hunting methods: High seat, Stalking
Additional information: BASIC PRICE: 1000€ . Slovakia is a country of beautiful landscape with forest places full of various species of game. Members of our team monitor the situation in our hunting areas and accordingly we can choose the right location for our hunting guests. Our hunters hunt on more than 60,000 hectares from flat hunting places on the south part of the country to the rocky mountains of central Slovakia.
Trophy fee
Red Deer
All, exept trophy game
Mouflon
All, exept trophy game
Fallow Deer
All, exept trophy game
Roe Deer
All, exept trophy game
Shooting fees total:
€
,-
Travel date
0 chosen hunting day(s)
0 additional travel day(s)
Sum: 0 days with 0 overnights
Your selected travel date
-
31.12.2023
(Departure day)
Daily rate and accommodation
Facilities: TV, Common bathroom, Full board, Half board, Breakfast, Self-catering
More information: BASIC PRICE: 1000€ Hunters are accommodated during the hunting trip directly in the hunting place. Hunting lodge has separate toilets and bathroom, lounge and single rooms. This accommodation is also suitable for bigger groups of hunters (3-10). We can adapt the accommodation to the requirements of hunters. We send more details and pictures of accommodation to hunters through the ordering hunting trip, depending on the location in which they will hunt.
Guidance:
1 : 1
Daily rate hunters:
Daily rates total for HUNTING DAY(S): € ,-
Other costs:
Full board by private chef
€ 250,-
instead of:

€

,-

Total price:
€
,-
Transfer:
Nearest Airport: Budapest
Distance to airport: 150 km
Pick up service: - Fees: -
Nearest railway station: -
Distance to railway station: -
Pick up service: - Fees: -
Missed shot:
0 % of the estimated trophy price
Payment:
Deposit: 500 €
Final payment: On site
Cancellation:
Deposits are non-refundable but can be transferred to an other hunting trip / hunter
Included in the offer:
Accommodation
Snacks
Tee / Coffee
Service fee
All local taxes and service charges
Tourism tax
Insurance
Transportation in territory
Transportation from/to airport/railway station
Translation services
Goodbye Dinner
Slovakian hunting documents
NOT included in the offer:
Taxidermist
Trophy export
Tips
Rent a rifle 150€ (per trip)
Full board by private chef on hunting lodge 185€ (per trip)
Price for meat (from 5€ to 8€/ 1kg)
Single room 30€ (per night)
Other users also looked at the following: