Report was send successfully
Exclusive buffalo hunt at Limpopo
Kaffernbueffel, Rappenantilope, Pferdeantilope, Nyala, Wasserbock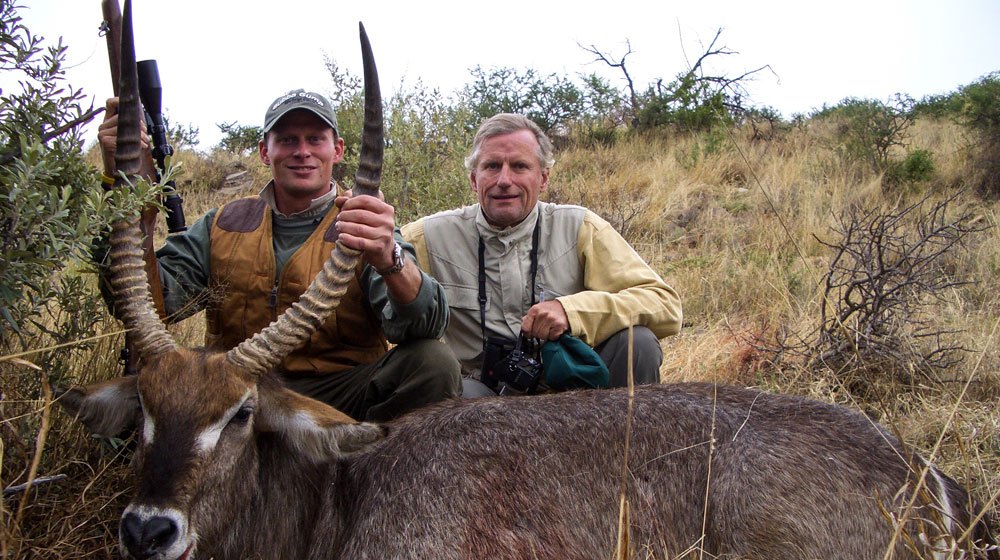 Exclusive buffalo hunt at Limpopo
Location: Limpopo, South Africa
Hunting time: 01. April - 30. November
Description:Exclusive buffalo short safari at the magnificent Limpopo. Our luxurious tent camp lies in the middle of the bush and is equipped with air conditioning, swimming pool and many other amenities. Let yourself be enchanted by the unique south african landscape and experience an exciting hunt for the most ..more offer details
Other users also looked at the following:
Offer description
Exclusive buffalo short safari at the magnificent Limpopo.
Our luxurious tent camp lies in the middle of the bush and is equipped with air conditioning, swimming pool and many other amenities.
Let yourself be enchanted by the unique south african landscape and experience an exciting hunt for the most exciting game in Africa, the Cape Buffalol.
Optionally you can also hunt on Sable, Roan, Nyala and Waterbuck.
Territory information
Languages: English, German
Hunting methods: High seat, Stalking
Additional information: Das Jagdgebiet liegt ca. 40min Flugzeit mit einer Cessna vom Flughafen Johannesburg The hunting area is located around 40 flight minutes with a Cessna from Johannesburg airport
Trophy fee
Shooting fees total:
€
,-
Travel date
0 chosen hunting day(s)
0 additional travel day(s)
Sum: 0 days with 0 overnights
Your selected travel date
-
30.11.2023
(Departure day)
Daily rate and accommodation
Facilities: Air condition
More information:
Guidance:
1 : 1
Daily rate hunters:
Daily rate non hunting person(s):
Daily rates total for HUNTING DAY(S): € ,-
Other costs:
instead of:

€

,-

Total price:
€
,-
Transfer:
Nearest Airport: Johannesburg
Distance to airport: -
Pick up service: - Fees: -
Nearest railway station: -
Distance to railway station: -
Pick up service: - Fees: -
Missed shot:
0 % of the estimated trophy price
Payment:
Deposit: 60 % of the total price
Final payment: On site
Wounding:
100 % of the estimated trophy price
Cancellation:
Deposits are non-refundable
Included in the offer:
Accommodation
Meals
Beverages
Alcoholic drinks
NOT included in the offer:
-
Other users also looked at the following: