Report was send successfully
Hunting on plains game in Baobab Hunting area, Namibia
Eland, Oryx, Impala, Kronenducker, Zebra, Springbock, Dik-dik-antilope, Schakal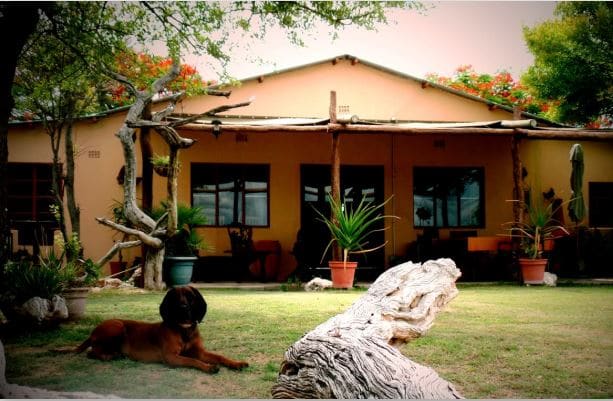 Hunting on plains game in Baobab Hunting area, Namibia
Location: Hulde, Namibia
Hunting time: 01. February - 30. November
Description:Hunting on plains game and Zebra on baiting in a huge, peaceful hunting area in the North of Namibias Savanna. Offered are Eland,Oryx,Comon Impala,Duiker,Burchels Zebra,Springbuck, Dick Dick and Jackal. The 50.000 hectar area has plenty of game for all offered species. The area especially is famous for the ..more offer details
Other users also looked at the following:
Offer description
Hunting on plains game and Zebra on baiting in a huge, peaceful hunting area in the North of Namibias Savanna.
Offered are Eland,Oryx,Comon Impala,Duiker,Burchels Zebra,Springbuck, Dick Dick and Jackal. The 50.000 hectar area has plenty of game for all offered species.
The area especially is famous for the good Eland trophies. The offered game species are included in the price.
The game is hunted by walk and stalk with rifles but this area is because of its bushland vegetation also really good to gett near the animals, which makes it to a perfect bowhunt area. Almost all water spots have hides that are an ideal spot to view and hunt on game.
The accomodation is really comfortable but still has the typical "Safari-Charme" hunters want to enjoy during a safari in Namibia. It is in the middle of a very peaceful area of Namibia.
Visitors will enjoy the Namibian specialties prepared in the farm kitchen. Good wine and Namibian Beer. The landscape is breath taking. Open savannah, dry rivers, Huge Maroela trees, and a Palm-like landscape. A paradise not only for the offered game species as also for the hunter.
Every stalk becomes an unforgettable experience because of the incredible diversity of the flora and fauna. With the knowledge of the bush and the skills of the bushmen, our professional hunters will familiarize European and American hunters with the African wildlife. It is through "understanding" that your African hunting trip will become an experience you will never forget. Dedication, Sustainable hunting, fair chase and good hunting ethics provide the basis for hunting on Baobab Range.
Your hunting guide will lead you on your hunt with expert advice and sensitivity, offering each client the best chances of success, resulting in outstanding trophies. Experienced professional hunters and hunting guides are not only committed to your success, but will also share their knowledge of wildlife with you.
The given price is for 2:1 guiding. The given price is for one hunter. It is possible for 4 hunters to come. Every hunter can take a non hunting accompanying person with him. The daily fee for a non hunting person is 120€ All-Inclusive.
It is also possible to pay in dollar.
It´s seven hunting days, but the day of arrival and leaving is included for no extra costs.
There are no special medical health requirements prescribed for entry in Namibia.

Territory information
Territory size: 50.000 Hectare
Type of territory: Partly fenced
Area: Flat, Hilly, Grassland, Bush/Scrubland
Languages: English, German
Hunting methods: High seat, Stalking, Baiting
Additional information: The huge territory is a Savanna with typical vegetation. Plenty of game is arround and the 2.000 year old Baobab tree gives the area it´s name.
The package deal includes
Included in the price: 1 animal(s)
Included in the price: 1 animal(s)
Included in the price: 1 animal(s)
Included in the price: 1 animal(s)
Included in the price: 1 animal(s)
Included in the price: 1 animal(s)
Included in the price: 1 animal(s)
Included in the price: 1 animal(s)
Travel date
0 chosen hunting day(s)
0 additional travel day(s)
Sum: 0 days with 0 overnights
Your selected travel date
-
30.11.2024
(Departure day)
Daily rate and accommodation
Facilities: Internet, Air condition, Private bathroom, Laundry service, Full board
More information: Baobab Game Ranch derives its name from the great, majestic, 2000 year old Baobab Tree which is found on the ranch. It therefore is only fitting to name the Ranch in its honour. Not only the abundance of game but also the breath-taking splendour of this wonderful piece of nature charm visitors with peace and tranquillity under the African sun during the day and its magnificent starlit sky at night.





Your host, Helmuth and Margaret, born Namibian, whose families have been in Namibia since 1903. Helmuth grew up in the area where the bushmen are at home, he consequently speaks the Hai//om (San) language fluently and understands the San culture. Bushmen are known for their excellent tracking skills and fine craftsmanship.





Helmuth also offers an informative hiking trail during which he explains the San culture. We hope that you will decide to hunt with us, and that we may welcome you to a memorable hunt on Baobab Game Ranch.
Guidance:
2 : 1
This offer applies for: 1 hunter(s)
Other costs:
instead of:

€

,-

Total price:
€
,-
Transfer:
Nearest Airport: Huseka Kutako International Airport
Distance to airport: 500 km
Pick up service: Yes Fees: -
Nearest railway station: -
Distance to railway station: -
Pick up service: - Fees: -
Trophy treatment:
The skinning team will attend to the field preparation (skinning, capeing, cleaning, salting and drying) of your trophies. Clients' trophies will be delivered to the shipping agent or Taxidermist of their choice in Namibia.
The cost of taxidermy work in Namibia is affordable, the quality of the workmanship is excellent. The current completion time for mounts in Namibia is about 12 months.
We would gladly obtain quotations for you from our local taxidermist.

Missed shot:
0 % of the estimated trophy price
Payment:
Deposit: 50 % of the total price
Final payment: On site
Wounding:
100 % of the estimated trophy price
Wounded animals are considered as harvested.
Cancellation:
Deposits are non-refundable
Included in the offer:
Accommodation
Meals
Full board
Hunting licence
Guidance
Trophy measurement
Trophy treatment
Transportation in territory
Transportation from/to airport/railway station
Accommodation before and after hunt
NOT included in the offer:
Alcoholic drinks
Gun rental
Taxidermist
Trophy export
All local taxes and service charges
Insurance
Tips
Activities, other than hunting
Other users also looked at the following: