Report was send successfully
Small 4 Hunt in Namibia incl. Dik Dik, Klipspringer, Duiker & Steenbuck; 7 overnights, 6 huntingdays 1:1
Dik-dik-antilope, Klippspringer, Steinboeckchen, Kronenducker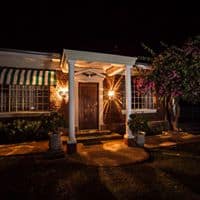 Small 4 Hunt in Namibia incl. Dik Dik, Klipspringer, Duiker & Steenbuck; 7 overnights, 6 huntingdays 1:1
Location: Okahandja, Namibia
Hunting time: 01. February - 30. November
Description:This offer includes 7 overnights on our huntinglodges Okawaka at Little Waterberg with full board, 6 full huntingdays and the "Small 4" antelopes Dik Dik, Duiker, Klipspringer and Steenbuck. OTJIRUZE is one of the oldest, most experienced hunting and safari operations in NAMIBIA and is known for finest plains ..more offer details
Other users also looked at the following:
Offer description
"Small 4" Jagd in Namibia inkl. Dik Dik, Klippspringer, Steinboeckchen & Kronenducker; 7 Naechte, 6 Jagdtage 1:1
Dieses Angebot umfasst 7 Uebernachtungen fuer einen Jaeger auf unserer Jagdlodge Okawaka am kleinen Waterberg inkl. Vollpension und 6 volle Jagdtage. Die "Kleinen 4" Antilopen Dik Dik, Klippspringer, Steinboeckchen und Kronenducker sind im Paket enthalten.
Seit 1966 bieten wir unseren Freunden und Gaesten einmalige Erlebnisse im suedlichen Afrika. Familientradition und weitreichende Erfahrung garantieren Ihnen eine perfekte Safari.
Sie koennen mit uns in Namibia ueber 30 Wildarten in verschiedenen Jagdgebieten mit einer Flaeche von ueber 50.000 ha bejagen. Landschaftliche Vielfalt und Wildreichtum machen die Gebiete besonders reizvoll.
Wir legen groessten Wert auf ethische Jagdrichtlinien. Jagdkameradschaft, jagdliches Erleben in unberuehrter Natur und das Erlegen eines reifen, starken Trophaentieres stehen im Vordergrund. Durch jahrzentelange selektive Jagd ist Qualitaet und Quantitaet des Wildes hervorragend.
Wir verfuegen ueber drei Jagdfarmen in Namibia. Otjiruze und Schenckswerder liegen im Swakoptal Hegegebiet, ca. 60 km oestlich von Okahandja. Die dritte Lodge Okawaka liegt direkt am Fusse des kleinen Waterbergs in der Naehe von Otjiwarongo. 2000 ha dieses Gebiets liegen auf dem Plateau des kleinen Waterbergs. Oben auf dem Plateau zu jagen, gehoert sicherlich zu einem der Hoehepunkte einer Jagd in Namibia.
Persoenliche Jagdfuehrung:
Alexander, Markus und Werner Rogl (Meisterjagdfuehrer & Berufsjaeger in der 4. Generation) sind auf der Jagdfarm Otjiruze aufgewachsen und seit der Kindheit im Swakoptal auf der Jagd. Keiner kennt diese Gebiete besser. Zusammen mit dem Rogl-Team sowie Ihnen als Gast, teilen Sie die Leidenschaft der Jagd als festen Bestandteil der Populationskontrolle und Hege. Uns ist es wichtig, dass Sie ein spannendes Jagderlebnis mit nach Hause nehmen und somit jagen wir fast ausschliesslich auf der Fu
This offer includes 7 overnights on our huntinglodges Okawaka at Little Waterberg with full board, 6 full huntingdays and the "Small 4" antelopes Dik Dik, Duiker, Klipspringer and Steenbuck.
OTJIRUZE is one of the oldest, most experienced hunting and safari operations in NAMIBIA and is known for finest plains game hunting. Our family run operation offers 3 luxurious hunting lodges in different areas of Namibia.
With over 30 huntable game species and an exclusive hunting area of 125 000 acres all your dreams will become reality. We practice strict hunting ethics. Hunting companions untouched wilderness, the harvesting of a mature admirable trophy and preserving this for our next generation is our main goal. Hunting technique is mainly stalking or spot and stalk. Decades of selective and sustainable hunting has resulted in high quality and quantity of game populations.
Exclusive Guiding:
Otjiruze Hunting Safaris has 8 permanent hunting guides and professional hunters. Alexander, Markus and Werner Rogl are professional hunters in fourth generation, grew up on the family ranch Otjiruze within the Swakop Valley. They know the area like the palm of their hand. We all have been taught ethical hunting standards and hunting for us is about sustainability and conservation. You will enjoy out competent service from your booking until your trophies are safely at home.

Territory information
Territory size: 30.000 Hectare
Type of territory: Partly fenced
Area: Flat, Mountains, Steppe, Bush/Scrubland
Languages: English, German, Afrikaans
Hunting methods: Stalking
Additional information: Okawaka liegt direkt am Fusse des kleinen Waterbergs. 2000 ha der Flaeche liegen auf dem Plateau des kleinen Waterbergs. Auf dem Plateau zu jagen, gehoert sicherlich zu den Hoehenpunkten einer Jagd im noerdlichen Namibia. In landschaftlich beeindruckenden Felsformationen haben Sie neben den "Kleinen Vier" zusaetzlich noch die Moeglichkeit, auf andere seltene Wildarten wie Sable, Roan und Schwarznasenimpala sowie auf besonders kapitale Kudus zu jagen.
The package deal includes
Included in the price: 1 animal(s)
Included in the price: 1 animal(s)
Included in the price: 1 animal(s)
Included in the price: 1 animal(s)
Travel date
0 chosen hunting day(s)
0 additional travel day(s)
Sum: 0 days with 0 overnights
Your selected travel date
-
30.11.2023
(Departure day)
Daily rate and accommodation
Facilities: Internet, TV, Bar, Safety deposit box, Private bathroom, Laundry service, Full board
More information: 4 stilvoll eingerichtete en-suite Doppelzimmer mit Wohnzimmer erwarten Sie. Ein grosser Swimmingpool, 24h-Elektrizitaet, Handynet und WLAN ist vorhanden.
Das Herzstueck auf Okawaka ist die wunderschoene Lapa mit ihrem ausgebauten Holzdeck. Hier entspannen Sie als Gast und Jaeger mit einem Glas Wein am abendlichen Lagerfeuer und haben die Moeglichkeit, seltene Wildarten wie Nyalas, Rappenantilopen, Klippspringer und Stachelschweine an der beleuchteten Wasserstelle aus unmittelbarer Naehe zu beobachten.
Guidance:
1 : 1
This offer applies for: 1 hunter(s)
Other costs:
jeder weitere Ruhetag/Jaeger
€ 125,-
jeder weitere Tag Begleitperson(en)
€ 125,-
instead of:

€

,-

Total price:
€
,-
Transfer:
Nearest Airport: Windhuk
Distance to airport: 300 km
Pick up service: Yes Fees: 450 €
Nearest railway station: -
Distance to railway station: -
Pick up service: - Fees: -
Trophy treatment:
Abkochen und Bleichen von Schaedeln
Salzen von Decken und Schultermontagen
entsprechend EU-Standard (EU zertifiziert)
Missed shot:
0 % of the estimated trophy price
Payment:
Deposit: 1500 €
Final payment: On site
Wounding:
100 % of the estimated trophy price
Angeschweisstes, trotz gewissenhafter Nachsuche nicht gefundenes Wild, gilt als erlegt.
Cancellation:
Die Anzahlung verfaellt bei Stornierung, es sei denn, es kann ein gleichwertiger Jaeger als Ersatz gebucht werden. Bei einer
Included in the offer:
Accommodation
Meals
Full board
Tee / Coffee: & Kuchen
Beverages: Wasser & offene Saefte
Service fee
Hunting licence
Guidance
Search with bloodhound
Trophy measurement
Trophy treatment
All local taxes and service charges
Insurance
Transportation in territory
NOT included in the offer:
Alcoholic drinks
Gun rental
Ammunition
Taxidermist
Trophy export
Transportation from/to airport/railway station
Tips
Fluege
Other users also looked at the following: