Report was send successfully
The Huntingfamily-hunting experience for the whole family; 7 overnights 2 adults+1 child(4-12 y.)incl.1xImpala+1xWarthog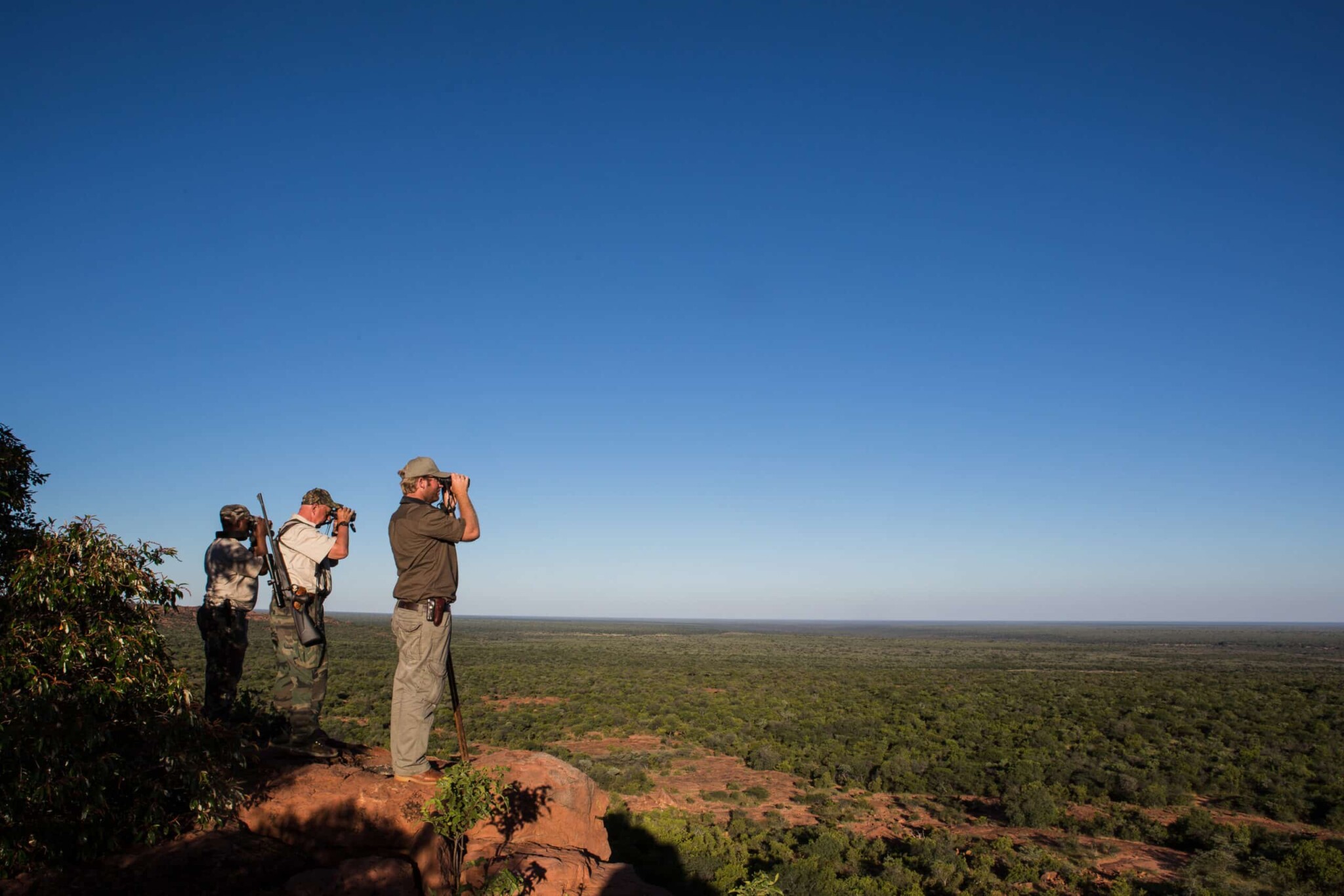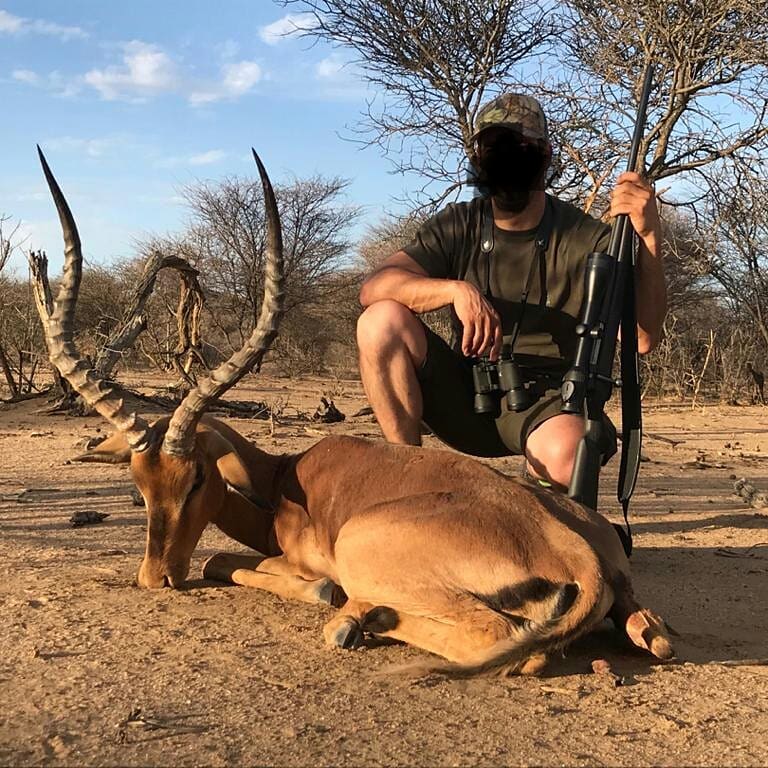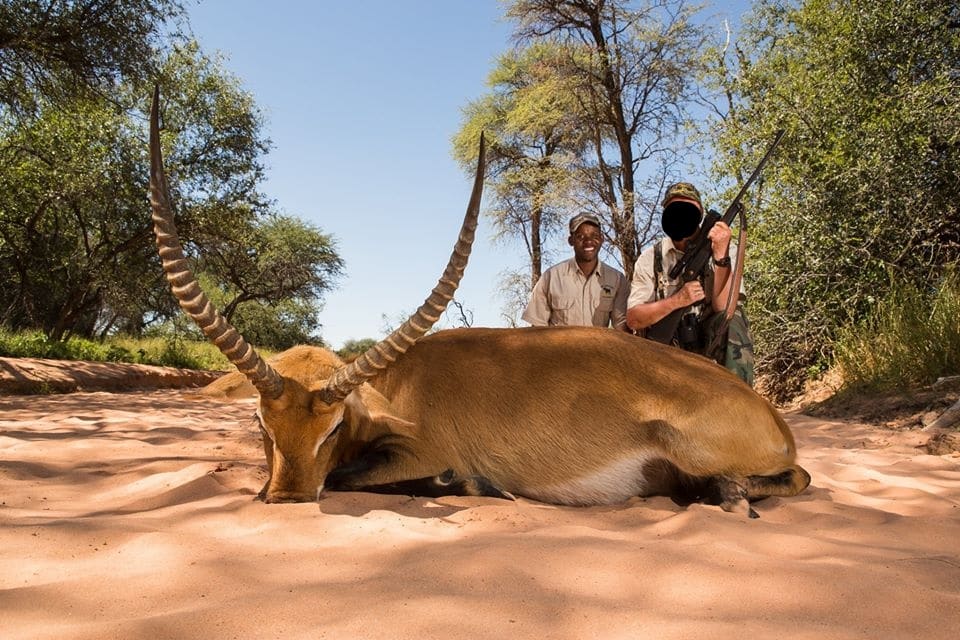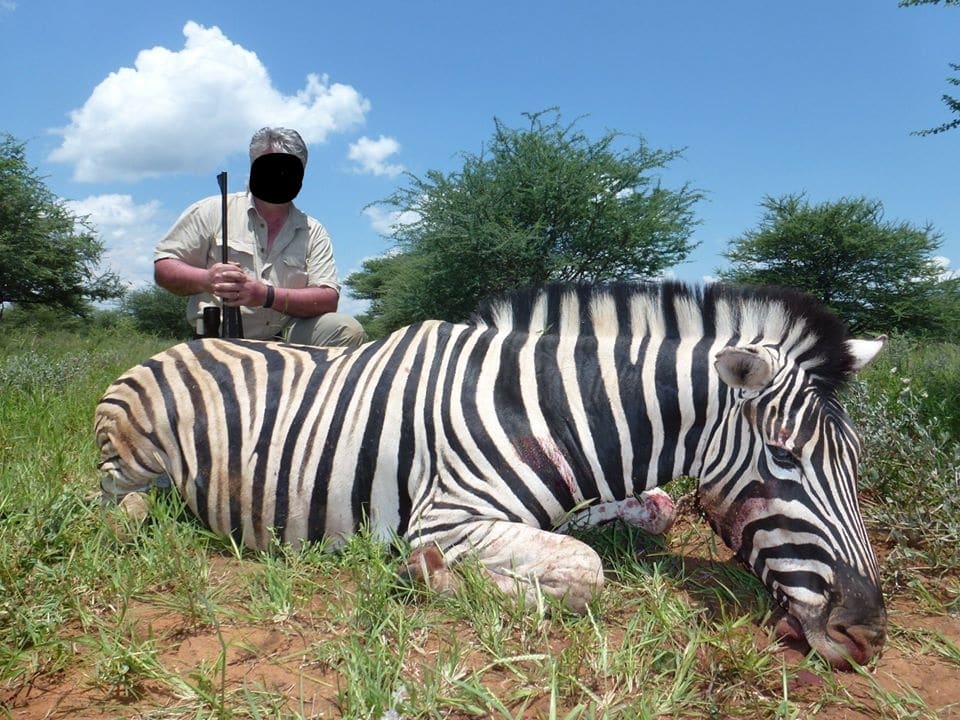 The Huntingfamily-hunting experience for the whole family; 7 overnights 2 adults+1 child(4-12 y.)incl.1xImpala+1xWarthog
Location: Okahandja, Namibia
Hunting time: 01. February - 30. November
Description:More than a hunt! Family holiday united with your hunt! This offer includes: - 7 overnights for one hunter incl. Full board on one of our three hunting lodges - 6 full huntingdays 2:1 - Transfer from the Airport to the hunting lodge and back - 1x Impala common ..more offer details
Other users also looked at the following:
Offer description
"Die Jaegerfamilie-gemeinsam Jagd erleben"- 7 Uebernachtungen f. 2 Erw.+1 Kind 4-12 J. inkl. 1x Impala+1x Warzenschwein
Urlaub fuer die ganze Familie! Kombinieren Sie Ihre Jagdreise mit einem Familienurlaub!
Dieses Angebot beinhaltet:
- 7 Uebernachtungen auf einer unserer drei Jagdlodges inkl. Vollpension fuer 2
Erwachsene und 1 Kind (4-12 J.)
- 6 Jagdtage (hierbei ist es egal, ob nur einer von Ihnen Jaeger ist und Ihre Familie
Sie auf der Jagd begleitet oder ob auch Ihr Partner Jaeger/in ist und Sie
gemeinsam 2:1 jagen). Ihr/e Kind/er koennen die Jagd selbstverstaendlich
jederzeit begleiten.
- Transfer vom Flughafen zur Jagdlodge und zurueck
- 1x Impala common + 1x Warzenschweinkeiler
- weitere Wildarten werden nach Preisliste abgerechnet (siehe unten)
Es koennen selbstverstaendlich weitere Kinder/Familienmitglieder hinzugebucht werden.
Kinder unter 4 Jahren werden auf all unseren drei Jagdlodges kostenlos im Zimmer der Eltern untergebracht!
Ihre nicht jagenden Familienmitglieder sowie Freunde sind auf allen drei Unterkuenften von Otjiruze Jagdsafaris herzlich willkommen. Alle drei Lodges sind sehr kinderfreundlich! Unsere Lodges und Camps sind erstklassig und mit viel Liebe zum Detail ausgestattet. Zudem bieten sich eine Menge Freizeitmoeglichkeiten wie Pool, Hausbibliothek, Spielplatz und Trampolin, Pirschfahrten, Wandern, Schiessstand usw. Otjiruze verfuegt zusaetzlich noch ueber Reitpferde, einen Tennisplatz und zahme Geparden. Auch individuelle Ausfluege in benachbarten Wild-/Nationalparks, Staedte oder Holzschnitzermaerkte koennen organisiert werden.
Ihre Familie und Sie koennen neben der Jagd die Sonne am klaren Pool geniessen. Auf den Rundfahrten im offenen Jeep oder Ausritten in unseren wildreichen Gebieten sind Giraffen, Zebras, Antilopen und vieles mehr zu beobachten. Am Wasserloch oder auf einer (gefuehrten) Wanderung laedt die vielfaeltige Tier- und Vogelwelt und die atemberaubende Landschaft zum Fotografieren ein. Ihre jagdbegeisterten Kinder koennen gerne auch an unserem Schiessstand an ihren jagdlichen Faehigkeiten feilen.
Freuen Sie sich auf echte namibische Delikatessen, abgerundet mit fantastischem, suedafrikanischem Wein. Fuer den Fleischliebhaber haben wir die besten Steaks und vorzuegliches Wildbret.
Alle drei Jagdlodges liegen im malariafreien Gebieten. Es sind keine Impfungen vorgeschrieben. Wir empfehlen, dass Standardimpfungen wie Tetanus, Polio usw. auf aktuellem Stand sein sollten. Fuer Rundreisen in das noerdliche Namibia (z.B. Zambesi-Region/Caprivi) wird Malariaprophylaxe empfohlen.
Fuer die Einreise nach Namibia mit minderjaehrigen Kindern muessen Sie neben dem Reisepass des Kindes auch dessen Original-Geburtsurkunde und eine internationale Geburtsurkunde bzw. eine beglaubigte englische Uebersetzung der Geburtsurkunde des Kindes mitfuehren. Sollte nur ein Elternteil mit dem Kind reisen, dann ist zusaetzlich ein beglaubigter in englisch verfasster "Erlaubnisbrief" des nicht reisenden Elternteils sowie eine beglaubigte Reisepasskopie dessen vorzulegen.
Gerne zeigen wir Ihnen noch mehr von unserem atemberaubenden Namibia! Nennen Sie uns Ihre Wuensche und wir stellen Ihre persoenliche Fotosafari individuell zusammen. Dieses ist sowohl als privat gefuehrte oder auch als Selbstfahrersafari moeglich. Besuchen Sie z.B. den Etosha Nationalpark, die Namib- und/oder die Kalahariwueste, Swakopmund am Atlantik, den Fishriver Canyon oder die Victoria Wasserfaelle. Lassen Sie Ihren Urlaub zu einem einzigartigen Erlebnis werden!
Trophaenpreise pro Stueck:
Flugwild 5 Euro
Schakal 50 Euro
Pavian 100 Euro
Kronenducker und Steinboeckchen je 390 Euro
Strauss 450 Euro
Warzenschwein 490 Euro
Oryx 500 Euro
Impala common und Springbock je 590 Euro
Blessbock 690 Euro
Hartebeest 980 Euro
Berg- o. Flaechenzebra je 980 Euro
Streifengnu 980 Euro
Weissschwanzgnu 1.290 Euro
Karakal (Rotkatze) 1.290 Euro
Damara Dik Dik und Klippspringer je 1.590 Euro
Schwarznasenimpala 1.590 Euro
Giraffe 1.750 Euro
Eland, Kudu und Wasserbock je 1.890 Euro
Tsessebe, Nyala und Lechwe je 3.500 Euro
Roan und Sable je 7.500 Euro
Braune Hyaene (Tagessaetze auf Anfrage) 3.900 Euro
Gepard (Tagessaetze auf Anfrage) 6.000 Euro
Leopard (Tagessaetze auf Anfrage) 8.000 Euro


More than a hunt! Family holiday united with your hunt!
This offer includes:
- 7 overnights for one hunter incl. Full board on one of our three hunting lodges
- 6 full huntingdays 2:1
- Transfer from the Airport to the hunting lodge and back
- 1x Impala common + 1x Warthog
- other trophies according to pricelist (see below)
Your kids, family and non hunting friends are most welcome to join you. Kids under 4 years stay for free!
Our lodges offer great comfort and and style as well as various activities next to hunting like Swimmingpool, Playgrounds, Library, Gamedrives, Walkingtrails, Shooting range and individual Safaris to nearby Wildlife-/Nationalparks. On Otjiruze you will find Tame cheetah, Horseriding and Tennis. On game drives, guided walks and horse riding trips the beautiful landscapes with its big variety of game species invites you to take photographs. Look forward to great Namibian delicacies complimented with excellent South African wines. For the meat lover we have the best steaks and game dishes with fresh salads and vegetables.
All our three lodges are malaria free and no vaccinations are prescribed. It is recommended that Standard vaccinations like Polio and Tetanus are up to date.
When travelling with kids under the age of 18 you need the original birth certificate AND a certified english translated birth certificate OR an international birth certificate of your child. If a child is travelling with only one parent, the other parent should, by way of affidavit, provide consent for the child to travel with the other parent.
We would love to show you more of our breathtaking Namibia. Otjiruze Safaris is your perfect partner for photographic and fishing safaris after or before your hunt. All Safaris are tailor made to your individual wishes and personally guided by an Otjiruze guide. For example you can visit the Etosha Nationalpark, the Kalahari- and/or Namib Desert, Swakoptmund at the Atlantic Ocean, the Fishriver Canyon or even the Victoria Falls. It is also possible to organize a Self-drive Safari.
Trophaenpreise pro Stueck:
Huntable game birds 5 Euro
Jackal 50 Euro
Baboon 100 Euro
Duiker and Steenbuck 390 Euro
Ostrich 450 Euro
Warthog 490 Euro
Oryx/Gemsbuck 500 Euro
Impala common and Springbuck 590 Euro
Blessbuck 690 Euro
Hartebeest 980 Euro
Burchells-/Hartmanns Zebra 980 Euro
Blue Wildebeest 980 Euro
Black Wildebeest 1.290 Euro
Caracal 1.290 Euro
Damara Dik Dik und Klipspringer 1.590 Euro
Impala black faced 1.590 Euro
Giraffe 1.750 Euro
Eland, Kudu and Waterbuck 1.890 Euro
Tsessebe, Nyala and Lechwe 3.500 Euro
Roan and Sable 7.500 Euro
Brown Hyena (daily rates and specie on special request) 3.900 Euro
Cheetah (daily rates and specie on special request) 6.000 Euro
Leopard (daily rates and specie on special request) 8.000 Euro


Territory information
Territory size: 50.000 Hectare
Type of territory: Partly fenced
Area: Flat, Hilly, Mountains, Steppe, Bush/Scrubland
Languages: English, German, Afrikaans
Hunting methods: Stalking
Additional information: Jagdgebiet 1 + 2 - Otjiruze + Schenckswerder Otjiruze und Schenckswerder liegen beide 90 km nördlich vom Flughafen, inmitten des Swakoptals. Die Landschaft im 90.000 ha großen Swakoptal Hegegebiet reicht von offenen Grassavannen und Flusstälern, über dichtes Buschland bis hin zu felsigen Berghängen. Die landschaftliche Vielfalt und der Wasserreichtum machen das Swakoptal zu einem der wild- und artenreichsten Landesteilen Namibias. Neben den üblichen Wildarten finden Sie hier aufgrund der nachhaltigen Jagd auch große Bestände an Zebras, Eland, Giraffen, Streifen- und Weißschwanzgnus sowie Wasserböcken. Zusaetzlich bejagen wir noch umliegende Nachbarfarmen und Konzessionsgebiete. Jagdgebiet 3 - Okawaka Okawaka liegt direkt am Fusse des kleinen Waterbergs und umfasst 12.000 ha, wovon 2000 ha auf dem Plateau liegen und 10.000 ha in der Flaeche. Auf dem Plateau des Kleinen Waterbergs zu jagen, gehört sicherlich zu den Höhepunkten einer Jagd im nördlichen Namibia. In landschaftlich beeindruckenden Felsformationen haben Sie die Möglichkeit auf z.T. seltene Wildarten wie Sable, Roan, Schwarznasen-Impala, Damara DikDik sowie kapitale Kudus und schwere Leoparden zu waidwerken. Auch hier werden noch umliegende Nachbarfarmen und Konzessionsgebiete bejagt.
The package deal includes
Included in the price: 1 animal(s)
Included in the price: 1 animal(s)
Travel date
0 chosen hunting day(s)
0 additional travel day(s)
Sum: 0 days with 0 overnights
Your selected travel date
-
30.11.2023
(Departure day)
Daily rate and accommodation
Facilities: Internet, TV, Bar, Air condition, Safety deposit box, Private bathroom, Laundry service, Full board
More information: Otjiruze ist seit 1924 in Familienbesitz und ist der Ursprung unseres Safariunternehmens. Die Farm liegt 90 km nördlich vom Flughafen, inmitten
des Swakoptals.
Otjiruze bietet 8 luxuriöse en-suite Doppelzimmer und ist ideal für Familien
oder größere Gruppen. Der Familienbungalow fuer groessere Familien verfuegt ueber 2 getrennte Schlafzimmer sowie einem gemeinsamen Aufenthaltsraum mit zusaetzlicher Schlafcouch und einer gemeinsamen grossen Veranda.
Nutzen Sie ausserdem Swimmingpool mit Whirlpool, Tennisplatz und Reitpferde. Ein weiteres Highlight sind unsere zahmen Geparden. Auch eine Sandkiste, ein Trampolin, ein Basketballkorb, Dartscheibe usw. ist vorhanden. Die Familie/Kinder koennen die Jagd jederzeit gerne begleiten oder auch an unserem Schiessstand ihre eigene Schiessfertigkeit trainieren.
Hier haben Sie 24h-Elektrizität, Handynetz sowie Internetzugang. Echte namibische Delikatessen, abgerundet mit fantastischem südafrikanischem Wein servieren wir in unserer stilvollen Lapa. Nach dem Abendessen lädt eine Feuerstelle unter freiem Himmel zum Verweilen ein.
Auf Otjiruze leben Alexander und Maike Rogl mit ihren beiden Soehnen (7+6Jahre alt).

Sie koennen gerne einen Wunsch bezueglich der drei verschiedenen Unterkuenfte angeben. Wir werden selbstverstaendlich versuchen, diesen zu beruecksichtigen. Allerdings waehlen wir schlussendlich dann aber die Unterkunft aus, die sich fuer Ihre Buchung am besten eignet. Abhaengig ist dieses z.B. von der Verfuegbarkeit der Zimmeranzahl, dem groessten Vorkommen der jeweiligen Wildarten usw.

Guidance:
2 : 1
This offer applies for: 2 hunter(s) and 1 non hunting person
Facilities: Internet, TV, Bar, Safety deposit box, Private bathroom, Laundry service, Full board
More information: Schenckswerder liegt nur 1 1/4 Stunden vom Flughafen entfernt. Das abwechslungsreiche Landschaftsbild bietet Ihnen Buschsavanne, durchzogen vom Swakop Trockenfluss und einzelnen Bergkuppen. Hier haben Sie eine
atemberaubende Aussicht über das 90.000 ha ha grosse Swakoptal Hegegebiet und können einzigartige Sonnenuntergänge genießen. Erleben Sie bei uns einen Teil typisches Afrika, dessen faszinierende Schönheit Sie fesseln und nie mehr
loslassen wird!
Auf Schenckswerder werden Sie in 4 nach afrikanischer Art eingerichteten en-suite Doppelzimmern untergebracht. Die Zimmer verfügen alle über eine eigene Veranda und moderne Badezimmer, größtenteils mit zusätzlicher "Open-Air-Dusche. Drei dieser Zimmer liegen direkt nebeneinander in unserem Gaestehaus etwas abseits vom Haupthaus. Ein grosses Familienzimmer befindet sich direkt neben unserem Haupthaus. 24h-Elektrizität, Handynetz und Internetzugang ist vorhanden.
Auch hier gibt es einen sehr schoenen Pool und einen tollen Spielplatz mit Baumhaus, Schaukel, Rutsche und Trampolin.
Die köstlichen Mahlzeiten werden gemeinsam in unserer neuen grosszuegigen offenen Lapa eingenommen. Anschließend können Sie den Tag bei einem Glas
Wein am Lagerfeuer ausklingen lassen.
Auf Schenckswerder leben Markus und Nadine Rogl mit ihrer Tochter (8 Jahre) und ihrem Sohn (6 Jahre).

Guidance:
2 : 1
This offer applies for: 2 hunter(s) and 1 non hunting person
Facilities: Internet, TV, Bar, Safety deposit box, Private bathroom, Laundry service, Full board
More information: Okawaka liegt am Fuße des Kleinen Waterbergs und umfasst eine Größe von
12.000 ha.
4 stilvoll eingerichtete en-suite Doppelzimmer mit Wohnzimmer erwarten Sie
hier. Ein großer Swimmingpool mit Sprungbrett, 24h-Elektrizität, Handynetz und Internetzugang ist vorhanden. Auch hier gibt es einen tollen Spielplatz, eine Sandkiste und ein Trampolin.
Das Herzstück auf Okawaka ist die wunderschöne Lapa mit ihrem ausgebauten Holzdeck. Hier entspannen Sie als Gast und Jäger mit einem Glas Wein am abendlichen Lagerfeuer und haben die Möglichkeit, seltene Wildarten wie Nyalas, Rappenantilopen, Klipspringer und Stachelschweine an der beleuchteten Wasserstelle aus unmittelbarer Nähe zu beobachten.
Okawaka wird von Werner und Sandra Rogl geleitet, die dort mit ihren beiden Soehnen (5 und 3 Jahre alt) leben.

Guidance:
2 : 1
This offer applies for: 2 hunter(s) and 1 non hunting person
Other costs:
jede weitere Begleitperson ab 13 J.
€ 875,-
jedes weitere Kind 4-12 Jahre
€ 420,-
jeder weitere Tag pro Familie (2 Erw.+1K)
€ 475,-
instead of:

€

,-

Total price:
€
,-
Transfer:
Nearest Airport: Windhuk
Distance to airport: 120 km
Pick up service: Yes Fees: -
Nearest railway station: -
Distance to railway station: -
Pick up service: - Fees: -
Trophy treatment:
Abkochen und Bleichen von Schaedeln
Salzen von Decken und Schultermontagen
entsprechend EU-Standard (EU zertifiziert)

Missed shot:
0 % of the estimated trophy price
Payment:
Deposit: 2100 €
Final payment: On site
Wounding:
100 % of the estimated trophy price
Angeschweisstes, trotz gewissenhafter Nachsuche nicht gefundenes Wild, gilt als erlegt.
Cancellation:
Die Anzahlung verfaellt bei Stornierung, es sei denn, es kann ein gleichwertiger Jaeger als Ersatz gebucht werden. Bei einer
Included in the offer:
Accommodation
Meals
Full board
Tee / Coffee: & Kuchen
Beverages: Wasser, offene Saefte
Hunting licence
Guidance
Trophy measurement
Trophy treatment
All local taxes and service charges
Transportation in territory
Transportation from/to airport/railway station
NOT included in the offer:
Beverages: geschlossene Getraenke
Alcoholic drinks
Gun rental
Ammunition
Taxidermist
Trophy export
Tips
Other users also looked at the following: