Report was send successfully
1 Field&Marsh Hunt for Sea Ducks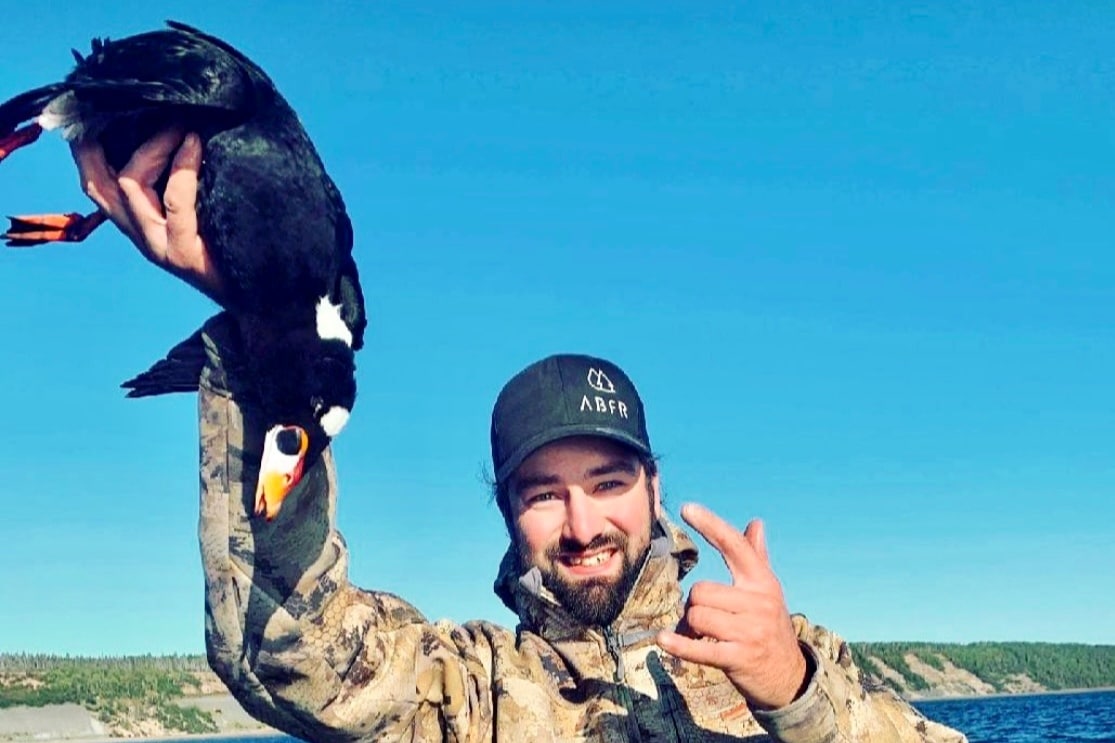 1 Field&Marsh Hunt for Sea Ducks
Location: St-Lawrence
Hunting time: 15. September - 26. December
Description:From sea ducks and divers on the St-Lawrence to puddle ducks on managed lands, we provide the best duck hunt experience in Quebec. Targeting mallards, black ducks, pintails, and teals in the early season, we will take you in the fields, timbers or marshes that we manage to ..more offer details
Other users also looked at the following:
Offer description
From sea ducks and divers on the St-Lawrence to puddle ducks on managed lands, we provide the best duck hunt experience in Quebec.
Targeting mallards, black ducks, pintails, and teals in the early season, we will take you in the fields, timbers or marshes that we manage to create a prime habitat for birds. In the late season, we will take you on a journey on the St-Lawrence for sea duck and divers hunts. Hunting from a boat or a layout boat puts you in a unique scenery. Most common species are eiders, surf scoters, old squaw, golden eye and bluebills. This is the ultimate and the most sportive waterfowler experience.

Huting Season (march or boat): 15.09. – 26.12.
Boat hunting: Mid. September – Mid. November

The duration of a typical hunt is half a day (1/2 day) and usually takes place in the morning. On the other hand, it is possible to hunt in the afternoon according to your specifications or according to the plan that you have pre-established when booking
Territory information
Type of territory: Free range
Area: Flat, Grassland, River meadow
Languages: English, French
Hunting methods: Other
The package deal includes
Included in the price: 6 animal(s)
Travel date
0 chosen hunting day(s)
0 additional travel day(s)
Sum: 0 days with 0 overnights
Your selected travel date
-
26.12.2023
(Departure day)
Daily rate and accommodation
More information:
Guidance:
1 : 1
This offer applies for: 1 hunter(s)
Other costs:
instead of:

€*

,-

Total price:
€*
,-
* This price was calculated with an online exchange rate. The billing will be in $.
Transfer:
Nearest Airport: Québec City Airport
Distance to airport: 238 km
Pick up service: - Fees: -
Nearest railway station: -
Distance to railway station: -
Pick up service: - Fees: -
Missed shot:
0 % of the estimated trophy price
Payment:
Deposit: 50 % of the total price
Final payment: On site
Cancellation:
Deposits are non-refundable
Included in the offer:
Hunting licence
Guidance
Boat rental
NOT included in the offer:
Accommodation
Meals
Half board
Full board
Alcoholic drinks
Gun license
Gun rental
Ammunition
Transportation from/to airport/railway station
Tips
Other users also looked at the following: