Report was send successfully
Leopard Hunt in Omay, Zimbabwe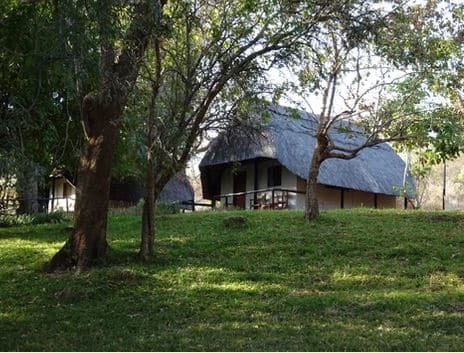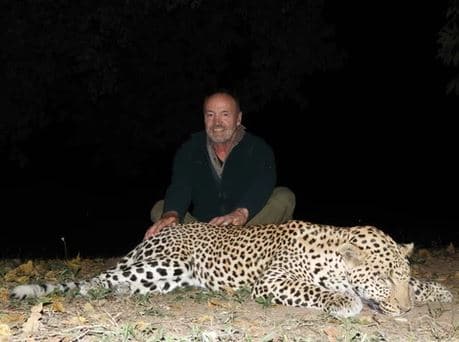 Leopard Hunt in Omay, Zimbabwe
Location: Siabuwa, Zimbabwe
Hunting time: 01. April - 30. November
Description:The hunt for the leopard is one of the most exciting and patient hunts in Zimbabwe. The Omay safari area is a perect habitat for leopards due to its scenic features, the typical hilly bush area and gorges. In the numerous gorges there are many caves in which leopards ..more offer details
Other users also looked at the following:
Offer description
The hunt for the leopard is one of the most exciting and patient hunts in Zimbabwe.
The Omay safari area is a perect habitat for leopards due to its scenic features, the typical hilly bush area and gorges.
In the numerous gorges there are many caves in which leopards reside, on the other hand the area also offers the perfect habitat for antelopes .
That leads to a high leopard population and therefore successful safaris.
The success rate in leopard hunting is around 90%. In 2016 it was at 100%
In general, the chances of success on leopards in Zimbabwe have improved a lot in the last 4 years. The reason is that the kill rates in all areas have been reduced by up to 50%, which means that more leopards are found in the areas.
We mostly hunt the leopards at the so-called bait. This is where the leopard is served with antelope or buffalo meat baited and hunted from a hideout built by our hunters. The bait is usually only accepted by the leopards at dusk or at night, so it is advisable to take the phases of the moon into account.
The night hunt for leopards allows comfortable hunting safaris to the other game species on offer during the day.
Night hunting is legal in our hunting grounds!
It is also offered to hunt other plainsgame in the ten hunting days. There are only additional costs if you shoot an additional game. The costs for each game species can be seen in the pictures (last picture).
You are accompanied by an experienced professional hunter. We drive with a 4x4 off-road vehicle.
HHK Safaris looks after four other areas in Zimbabwe. There is a possibility for the buyer that the hunt for the leopard can also be practiced in the Zambezi Valley, Cheowre / Muchwichi or Dande safari areas. The service, camps and hunting conditions have no differences in quality and price.
It is possible to take an accompaniment with you.
Should there be no hunting success 12.500$ will be refunded.
An additional $ 250 CITES fee is added to shoot a leopard.
A fee of 4% is added to each shot animal. For the first animal its already included in the given price.
There are ten hunting days. The day of arrival and departure are included in the price.
Sightseeing tours to national parks and villages where you can buy typical products are possible at an additional cost.
It is possible to rent a motorboat for $ 180 / day and $ 2.2 / liter of gasoline.
You can borrow a weapon and ammunition, but there are additional costs.
Vaccination against malaria is recommended as the areas are malaria areas.
Territory information
Territory size: 750.000 Hectare
Type of territory: Free range
Area: Flat, Hilly, Mountains
Languages: English, German
Hunting methods: High seat, Baiting
Additional information: Das Jagdrevier Omay liegt im berühmten Sambesital und grenzt im Süden und Osten direkt an den Matusadona National Park und im Norden an den Kariba See, an dem auch eines der beiden Camps liegt. Es hat eine Fläche von 750.000 ha und ist durchwegs bebuscht. Die Vegetation besteht aus Mopanebüschen und Jessiebüschen und vereinzelt Teakwald. Das Terrain besteht aus flachen Revierteilen bis zu Hügeln und Bergen. Das Gebiet ist zur Gänze freie Wildbahn.
The package deal includes
Leopard
See offer description
Included in the price: 1 animal(s)
Travel date
0 chosen hunting day(s)
0 additional travel day(s)
Sum: 0 days with 0 overnights
Your selected travel date
-
30.11.2023
(Departure day)
Daily rate and accommodation
Facilities: Private bathroom, Laundry service, Full board
More information: Das Ume Camps ist im Süden des Omay Jagdgebietes und liegt wundervoll eingebetet in die afrikanische Landschaft
Guidance:
1 : 1
This offer applies for: 1 hunter(s) and 1 non hunting person
Facilities: Private bathroom, Laundry service, Full board
More information: Das Chifudze Camp liegt im Norden des Omay Jagdgebietes direkt am wunderschönen Karibasee
Guidance:
1 : 1
This offer applies for: 1 hunter(s) and 1 non hunting person
Other costs:
instead of:

€*

,-

Total price:
€*
,-
* This price was calculated with an online exchange rate. The billing will be in $.
Transfer:
Nearest Airport: Harare International Airport
Distance to airport: 450 km
Pick up service: Yes Fees: -
Nearest railway station: -
Distance to railway station: -
Pick up service: - Fees: -
Trophy treatment:
Es wird eine Vorpräparation auf Wunsch des Erlegers vorgenommen. Diese ist, wie auch der Transport der Trophäe zu einem Fracht- oder Präparatorunternehmen im Preis inkluidert.
Missed shot:
0 % of the estimated trophy price
Payment:
Deposit: 50 % of the total price
Final payment: 30 days before the trip
Wounding:
100 % of the estimated trophy price
Angeschweißtes Wild gilt als erlegt
Cancellation:
Deposits are non-refundable
Included in the offer:
Accommodation
Meals
Full board
Beverages
Alcoholic drinks
Service fee
Hunting licence
Trophy treatment
Trophy export
Insurance
Transportation in territory
Transportation from/to airport/railway station
Accommodation before and after hunt
NOT included in the offer:
Taxidermist
Tips
Boat rental
Other users also looked at the following: