Report was send successfully
Luxury hunting safari with hunt for 7 animals
Oryx, Kudu, Springbock, Warzenschwein, Hartebeest, Schakal, Pavian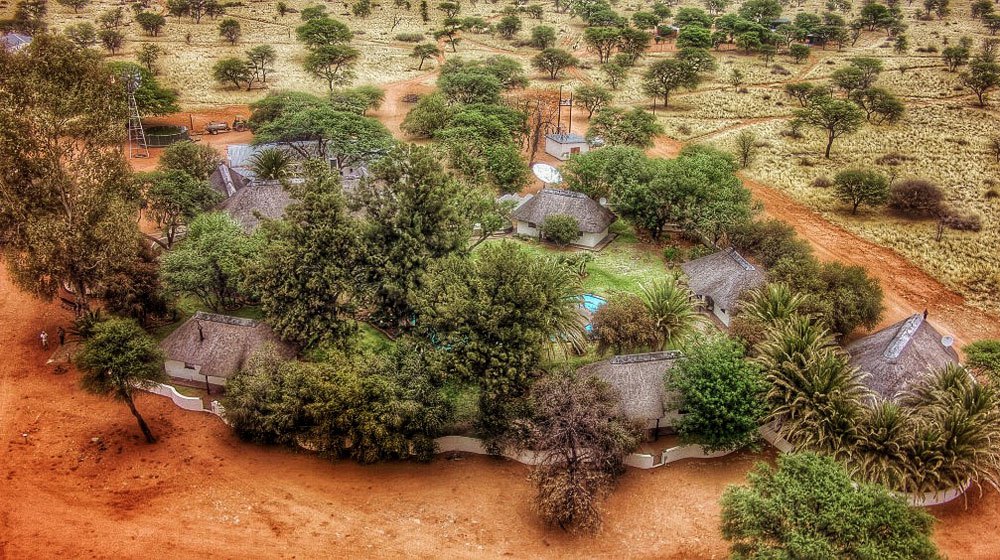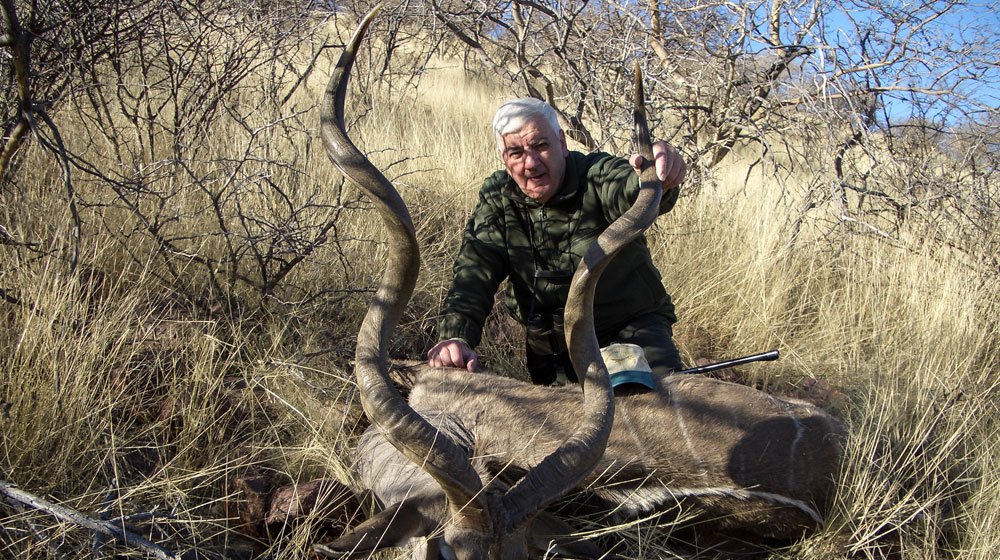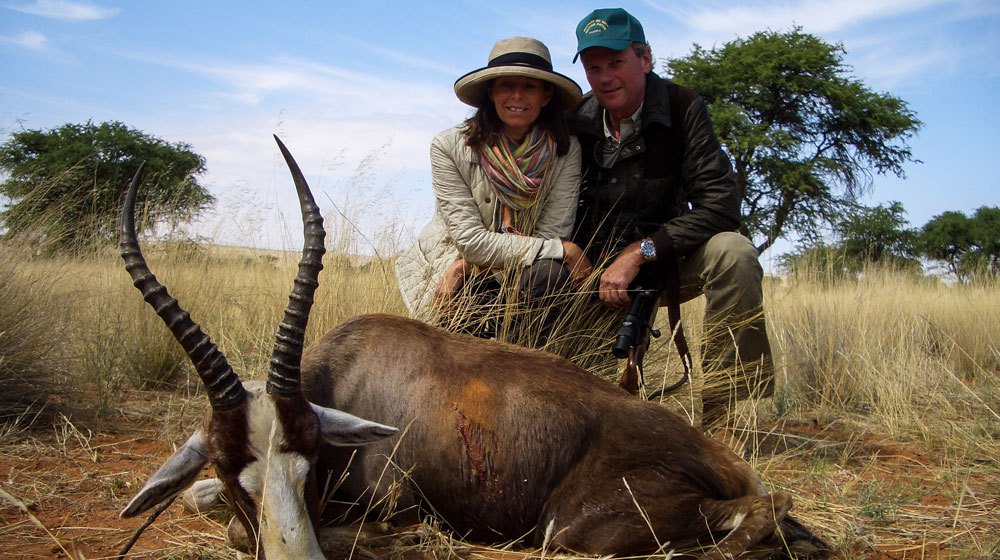 Luxury hunting safari with hunt for 7 animals
Location: Windhuk, Namibia
Hunting time: 01. April - 30. November
Description:Experience Africa in an exclusive atmosphere. Our 3-star Hunting-Lodge (highest graduation) is one of the most beautiful in Namibia. The offer includes hunting for 7 different animals. 1x Oryx 1x Kudu 1x Springbok 1x Warthog 1x Hartebeest 1x Jackal 1x Baboon By prior arrangement hunting for winged game is ..more offer details
Other users also looked at the following:
Offer description
Experience Africa in an exclusive atmosphere. Our 3-star Hunting-Lodge (highest graduation) is one of the most beautiful in Namibia.
The offer includes hunting for 7 different animals.
1x Oryx
1x Kudu
1x Springbok
1x Warthog
1x Hartebeest
1x Jackal
1x Baboon
By prior arrangement hunting for winged game is possible also. With a special permit there is the possibility of hunting for leopard and cheetah.
Territory information
Territory size: 45.000 Hectare
Type of territory: Free range
Languages: English, German
Hunting methods: High seat, Stalking
Additional information: In dem 45.000 ha umfassenden Jagdgebiet mit abwechslungsreicher Landschaft (Savanne, Berge, Busch und Sanddünen) befindet sich überdurchschnittlicher Wildbestand und Trophäenqualität. Es sind 23 verschiedene Wildarten bejagbar. Unsere Jagd ist auf 25 Jagdgäste pro Jagdsaison begrenzt, dadurch ist eine exklusive Jagd und ein überdurchschnittlicher Wildbestand gewährleistet. In the 45,000 ha hunting area with varied landscape (savannah, mountains, bush and sand dunes) we have an above-average game stock and trophy quality. There are 23 different species, which can be hunted. Our hunting is limited to 25 hunting guests per hunting season. By that we can guarantee an exclusive hunting and an above-average game stock.
Trophy fee
Included in the price: 1 animal(s)
Included in the price: 1 animal(s)
Included in the price: 1 animal(s)
Included in the price: 1 animal(s)
Included in the price: 1 animal(s)
Included in the price: 1 animal(s)
Included in the price: 1 animal(s)
Shooting fees total:
€
,-
Travel date
0 chosen hunting day(s)
0 additional travel day(s)
Sum: 0 days with 0 overnights
Your selected travel date
-
30.11.2023
(Departure day)
Daily rate and accommodation
Facilities: Internet, TV, Air condition, Private bathroom, Full board
More information: Unsere exklusive Jagd – Lodge (höchste Gradierung) die zu einer der schönsten und exklusivsten in Namibia zählt, liegt 130 km südöstlich von Windhoek. Wir bieten Ihnen Luxusbungalows mit allen Annehmlichkeiten, einen Swimmingpool, sowie ein Haupthaus mit
Guidance:
1 : 1
Daily rate hunters:
Daily rate non hunting person(s):
Daily rates total for HUNTING DAY(S): € ,-
Other costs:
instead of:

€

,-

Total price:
€
,-
Transfer:
Nearest Airport: Windhoek
Distance to airport: 130 km
Pick up service: - Fees: -
Nearest railway station: -
Distance to railway station: -
Pick up service: - Fees: -
Caliber recommendation:
min. Kaliber 30-06 – 300 Winchester Magnum
Missed shot:
0 % of the estimated trophy price
Payment:
Deposit: 60 % of the total price
Final payment: On site
Wounding:
100 % of the estimated trophy price
Cancellation:
Deposits are non-refundable
Included in the offer:
Accommodation
Meals
Snacks
Tee / Coffee
Beverages
Alcoholic drinks
Service fee
Hunting licence
Gun rental
NOT included in the offer:
Ammunition
Trophy treatment: Vorpräparation 25€
Trophy export
Other users also looked at the following: