Report was send successfully
Package Hunt Classic Safari 1: 1
Kudu, Hartebeest, Oryx, Warzenschwein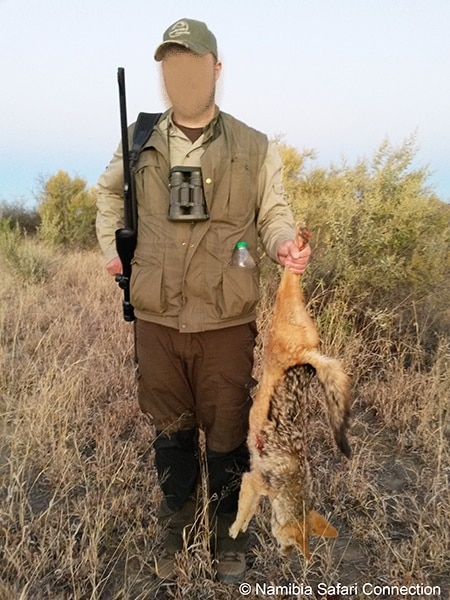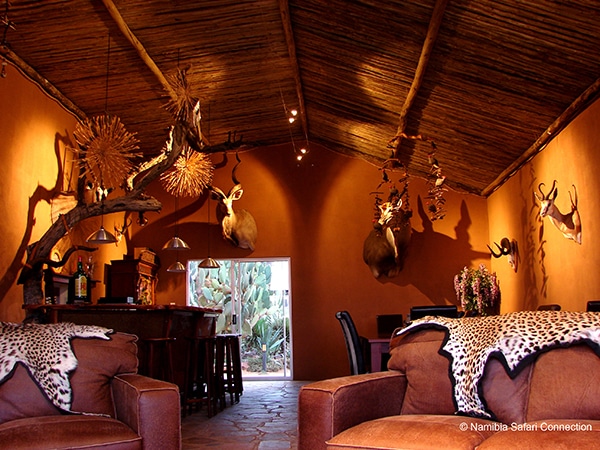 Package Hunt Classic Safari 1: 1
Location: Windhuk, Namibia
Hunting time: 01. February - 30. November
Description:Welcome to the Jagd- und Gästefarm Grünental, the home of Namibia Safari Connection! Experience the untouched nature of Namibia on our farm and be impressed by our variety of special animal and plant species. Take a break from everyday life and immerse yourself in your dream of Africa! Our ..more offer details
Other users also looked at the following:
Offer description
Pauschaljagd Klassik Safari 1:1
Herzlich Willkommen auf der Jagd- und Gästefarm Grünental, dem Zuhause von Namibia Safari Connection! Erleben Sie auf unserer Farm die unberührte Natur Namibias und lassen sich beeindrucken von unserer Vielfalt an besonderen Tier- und Pflanzenarten. Nehmen Sie Abstand vom Alltag und tauchen Sie ein in Ihren Traum von Afrika!
Unser Klassik Safari 1:1 Paket in Schlagworten:
9 Jagdtage, 2 Ruhe-/Transfertage, Inklusive Abschuss: 1 Kudu oder Gnu, 1 Hartebeest, 1 Oryx, 1 Warzenkeiler (weitere Abschüsse laut Liste möglich)
Begleitperson € 1.200.-
(2:1 Jagdführung €4.320.-)

Welcome to the Jagd- und Gästefarm Grünental, the home of Namibia Safari Connection! Experience the untouched nature of Namibia on our farm and be impressed by our variety of special animal and plant species. Take a break from everyday life and immerse yourself in your dream of Africa!
Our Classic Safari 1: 1 package in keywords:
9 hunting days, 2 resting / transfer days, Including shooting: 1 Kudu or Wildebeest, 1 Hartebeest, 1 Oryx, 1 Warthog (further kills according to list possible)
Accompanying person € 1.200.-
(2: 1 hunting guide € 4.320.-)
Territory information
Territory size: 23.000 Hectare
Additional information: Unsere Farm liegt etwa 100 Kilometer östlich vom Flughafen Hosea Kutako und 140 Kilometer von der Hauptstadt Windhoek entfernt. Das Farmgebiet umfasst über 26.000 Hektar und beherbergt viele namibische Tier- und Pflanzenarten. Die Landschaft besteht aus Kameldornsavanne, offenen Flächen und Busch. Dazwischen liegen offene Kalkpfannen, die in der Regenzeit, bei uns Dezember bis April, mit Wasser gefüllt sind. Außerdem verläuft das Rivier des Weißen Nossob auf unserer Farm. Zusätzlich zu dem Jagdrevier Grünental, hat Namibia Safari Connection das Jagdrecht auf weiteren Jagdgebieten: Seeis Hegegebiet, ca. 100 000 ha Swakoptal Hegegebiet, ca. 50 000 ha Farm Rooiklip am Rande der Namib Wüste, ca. 9000 ha Farm Olifantswater in der Kalahari, ca. 7000 ha Farm Paradies nördlich von Grünental, ca. 8000 ha und weitere Konzessionsfarmen im Norden Namibias Jagdsaison: 1. Februar bis 30. November Jagdarten: Pirsch und Ansitz Jagdführung durch deutsch- und englischsprachige Berufsjäger Wir empfehlen zur Jagd die eigene, gewohnte und eingeschossene Waffe. Die Einfuhr der Waffe in Namibia ist einfach und problemlos. Sie bekommen von uns die nötigen Unterlagen im Vorfeld zugeschickt. Empfohlene Kaliber sind: 30.06, 8x57IS, 8x68S, 9,3x62, .300 WinMag, .375H&H oder ähnliche, möglichst nicht unter 7mm Rem Mag Empfohlener Geschosstyp ist ein Deformationsgeschoss wie RWS Evolution, Norma Oryx, Swift A-Frame, Nosler Partition, u.a. Ca. 60 Schuss Munition der mitgebrachten Waffe sollte in der Regel reichen. Es darf nur Munition eingeführt werden, die zur mitführten Waffe gehört. Die Waffe sollte mit einem tauglichen Zielfernrohr ausgestattet sein. Da wir bei Namibia Safari Connection in der Regel unser Wild auf Pirschgängen erlegen, sollte der Jäger das Schießen vom Pirschstock beherrschen.
The package deal includes
Included in the price: 1 animal(s)
Included in the price: 1 animal(s)
Included in the price: 1 animal(s)
Included in the price: 1 animal(s)
Travel date
0 chosen hunting day(s)
0 additional travel day(s)
Sum: 0 days with 0 overnights
Your selected travel date
-
30.11.2024
(Departure day)
Daily rate and accommodation
Facilities:
More information: Neben unserem Farmhaus befinden sich auf Grünental vier komfortable Doppelzimmer sowie ein Einzelzimmer für unsere Gäste in einem separaten Gästehaus. Jedes Zimmer verfügt über ein eigenes Bad, welche mit Dusche und WC sowie teilweise mit einer Badewanne ausgestattet sind. Ein täglicher Wäsche- und Zimmerdienst, sowie eine persönliche Betreuung unserer Gäste ist für uns selbstverständlich. Auch ein Swimmingpool mit einer Sonnenterrasse und einer großzügigen Lapa steht unseren Gästen zur Verfügung. Auch für Ihr leibliches Wohl wird auf unserer Farm ausreichend gesorgt. Wir bieten eine leckere und abwechslungsreiche deutsche Küche mit namibischen Wildspezialitäten, aber auch heimische Speisen, um ihren Gaumen zu verwöhnen. Dazu reichen wir gute südafrikanische Weine.
Guidance:
1 : 1
This offer applies for: 1 hunter(s)
Other costs:
instead of:

€

,-

Total price:
€
,-
Transfer:
Nearest Airport: Flughafen Hosea Kutako
Distance to airport: 100 km
Pick up service: Yes Fees: -
Nearest railway station: -
Distance to railway station: -
Pick up service: - Fees: -
Trophy treatment:
Abbalgen und Transport der Trophäen zum Präparator/ Spediteur in Namibia in Preis inbegriffen.
Missed shot:
0 % of the estimated trophy price
Payment:
Deposit: 50 % of the total price
Final payment: Jagdsafaris müssen spätestens 60 Tage vor dem Abflugdatum zu 50% des gesamten Tagessatzes bzw. 50% des Sonderangebotes bezahlt sein. Erst bei 50%iger Anzahlung des gesamten Tagessatzes bzw. 50% des Sonderangebotes ist die Jagdsafari bestätigt und stellt den Abschluss des Reisevertrages mit NAMIBIA SAFARI CONNECTION. Mit der Anzahlung erkennen Sie die Geschäftsbedingungen von NAMIBIA SAFARI CONNECTION an. Der Restbetrag wird am Ende der Reise bei der Abschlussrechnung bezahlt. Eine kurzfristig gebuchte Reise (Buchung innerhalb 60 Tage vor Reiseantritt-Datum) muss sofort mit der Buchung zu 50% des gesamten Tagessatzes bzw. 50% des Sonderangebotes bezahlt werden.
Wounding:
100 % of the estimated trophy price
Angeschweißtes Wild, welches trotz gewissenhafter Nachsuche nicht gefunden wird, gilt als erlegt.
Cancellation:
Eine Stornierung der Reise hat schriftlich zu erfolgen. Erfolgt die Stornierung innerhalb 60 Tage vor dem Reiseantritt-Datum, besteht kein Anspruch auf Rückerstattung der Anzahlung. Eine Übertragung der gebuchten Reise auf eine Ersatzperson ist möglich.
Included in the offer:
Accommodation
Meals
Full board
Beverages
Hunting licence
Transportation from/to airport/railway station
NOT included in the offer:
Alcoholic drinks
Gun license
Ammunition
Trophy export
Tips
Other users also looked at the following: